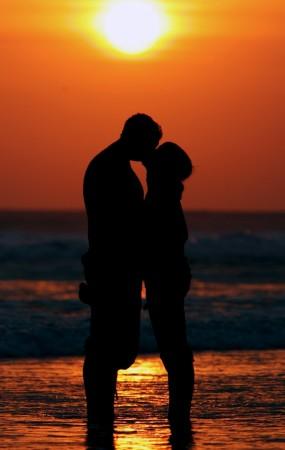 Valentine's Day is just around the corner and if you still haven't picked what you need to then hurry up. On February 14, Valentine's Day celebrations bring loved ones closer than ever and a day completely dedicated to the love-struck couples. Messages over the phone, chocolates wrapped in a red box and red roses are too ordinary.
To make this day special, both boys and girls, men and women, buy gifts for their better halves to show their love. But picking out the right Valentine's Day gift can be challenging at times when you either don't know the person too well or you have gifted all the romantic things in previous Valentine's Day years.
It's 2017 and time to go digital. Think out of the box and make sure your gift matches the personality of your better half. With our Valentine's Day gift guide, we are covering the adventurous kind, relaxing type, fitness enthusiasts and the cool kind of people. If your better half, regardless of the gender, falls under any of these categories, then you are in the right place.
Action camera
If life is an adventure for your Valentine and those road trips never become get less exciting, it is best to capture them in the best way possible. DSLRs and smartphone cameras, sure, they are great! But capturing the true essence of adventures is possible with a capable action camera.
GoPro has a wide range of action cameras so you can choose easily to match your budget and camera configuration. If you are a bit low on budget, check out Xiaomi's Yi action camera with GoPro-like functions costing you less than Rs. 10,000.
Drones
Men and boys can be kids sometimes, especially when there are cool tech gadgets like remote-controlled sports racing cars and flying choppers around. To those type, buying and gifting a drone can be a smart and a wise choice. If you have the budget, mix the action camera with a drone and voila, you have a flying drone with an eagle-eye view of sky.
Drones come in various types and prices. There are some for under Rs. 2,000 and some might even take the budget as high as Rs. 10,000.
Smart home gadgets
If your lover likes to stay home playing Xbox and PlayStation, or simply relax, making life easier inside the house is possible with the ever-growing portfolio of smart home gadgets. IBTimes, India, has a complete guide to setup your smart home with quirky gadgets and if you take our advice for Valentine's Day gift, then starting with an Amazon Echo is a safe bet.
Read: Google Home vs Amazon Echo vs Microsoft Home Hub: Which AI will rule your smart home?
Amazon Echo is a first step to making your home a smart one. The voice-powered speaker connects to other compatible smart home gadgets and lets you control them with your voice. Now that's something you can never go wrong with.
Wearable
Finally, if your lover is all about eating healthy and staying fit, the choice is pretty simple. Smartwatches and fitness trackers come with health tracking capabilities and even heart monitoring sensors (if you wish to know your lover's rising heartbeats when around you). There are smartphones starting at Rs 5,000 and fitness trackers can set you back at even low prices of Rs 1,000 and more. Pebble wearables are on heavy discounts, so that might help you save a lot and still look generous.
But if you want something more intense and personal, check out the all-new Lovely penis ring. It keeps a track of your man's sexual life and also helps improve his performance.