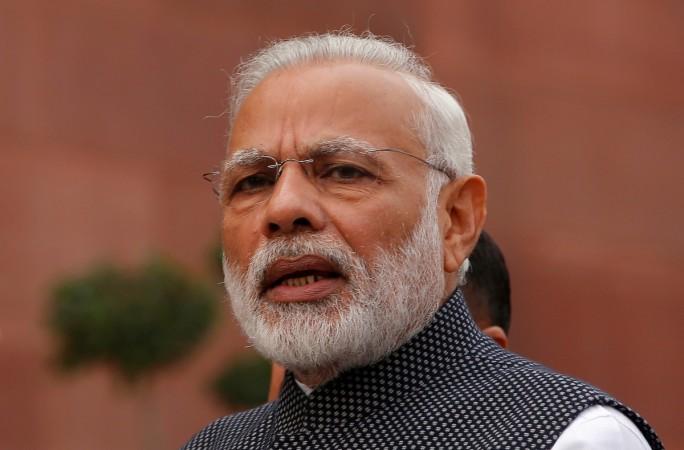 United States President Donald Trump is scheduled to speak to Indian Prime Minister Narendra Modi on Tuesday night over the phone, the White House said.
"The President speaks with Indian Prime Minister, Narendra Modi," the White House said while releasing the president's schedule for Tuesday. Trump will speak to Modi at 1 PM Washington DC time, which is 11:30 PM IST.
Donald Trump spokesman Sean Spicer to media: The White House will 'never lie to you'
Modi will be the fifth world leader Trump will be conversing with after assuming the US presidential position formally. Trump spoke with Canadian Prime Minister Justin Trudeau and Mexican Premier Pena Nieto on Saturday, a day after the swearing-in ceremony. He spoke with the Israeli Prime Minister Benjamin Netanyahu on Sunday and on Monday he had a telephonic conversation with the Egyptian President Abdel Fattah el-Sisi.
PM Modi was among the first five world leaders to congratulate Trump after his historic election win on November 8. Trump, during his election campaign trail, had also mentioned India among few other countries with whom he wanted to strengthen ties if he was elected as the president.
Trump, during a charity event organised by the Republican Hindu Coalition, on October 15 had praised Modi for being energetic and lauded India's rising growth rate and had said that US and India will be better friends under his organisation. He had said that India is a key and strategic ally for America.
"Under a Trump Administration, we are going to become even better friends, in fact I would take the term better out and we would be best friend. We are going to have a phenomenal future together. I look forward to working with Prime Minister Modi," Trump, as a Republican presidential nominee, had said in Edison, New Jersey.
Trump was formally sworn-in as the US president on Friday and he has passed several executive orders since, including withdrawing from the Trans-Pacific Partnership and has talked about renegotiating the NAFTA trade deal soon.