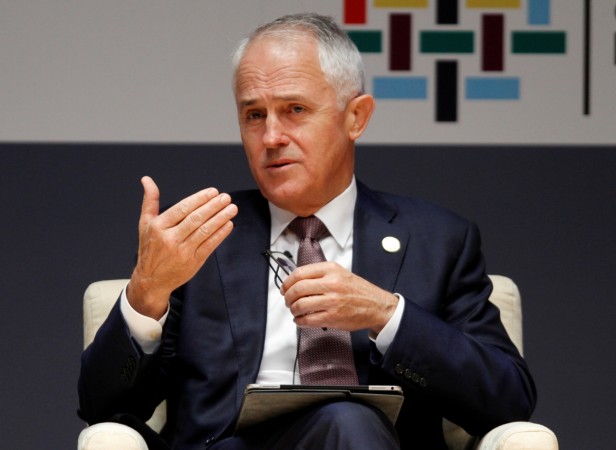 As United States President Donald Trump signed an executive order overnight to formally withdraw United States from the Trans-Pacific Partnership (TPP) on Monday, Australian Prime Minister Malcolm Turnbull signalled to open doors for China to join the deal. Trump's withdrawal from the deal would loosen its ties from its Asian allies where China's influence is getting stronger by the day.
Donald Trump to 'start renegotiating' NAFTA with Mexico and Canada
The TPP was a 12-nation Pacific-wide trade deal, which covered more than 40 percent of the global GDP and included nations like the United States, Australia, New Zealand, Japan, Chile, Malaysia, Mexico, Peru, Singapore, Vietnam and Brunei. However, after America's withdrawal, there are chances that China would be roped in as replacement.
Although Opposition party's leader Bill Shorten seemed skeptical of the deal, Turnbull refused to abandon the TPP and said that the free trade from the deal is the way to get more Australian jobs.
"We already have a China Australia free trade agreement. Certainly there is the potential for China to join the TPP. Losing the United States from the TPP is a big loss. There's no question about that. But we're not about to walk away from our commitment to Australian jobs," Turnbull said.
He also attacked Shorten for not supporting the TPP any more and said, "We're not like Bill Shorten who is just going to throw in the towel and say he's not going to support trade anymore and try to be some kind of down under protectionist because he thinks that could be popular. It's shameful that Bill Shorten would throw in the towel. What a weakling. What a weakling. A statement in Washington and he gives up... He can go around in as many fluro vests as he likes. He is a walking, talking threat to Australian jobs."
Trump wants to boost manufacturing in the United States and said that he would seek one-on-one trade deals with different countries which would allow America to terminate the deals in 30 days "if somebody misbehaves." Trump, after signing the executive order on withdrawal of the TPP, said that it will be a "great thing for the American worker."
"We're going to stop the ridiculous trade deals that have taken everybody out of our country and taken companies out of our country," the Republican president said as he met with union leaders in the White House's Roosevelt Room.
Trump has also said that he will renegotiate the North American Free Trade Agreement (NAFTA) to gain more favourable terms for the United States. He said that he will meet the Canadian and Mexican leaders soon to discuss the trade agreement.