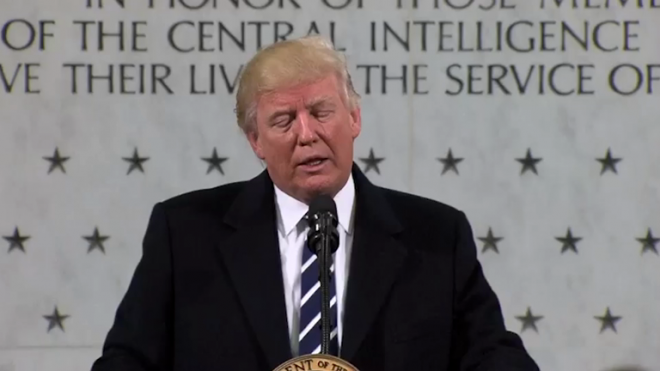 United States President Donald Trump on Sunday (January 22) said he will start renegotiating the North American Free Trade Agreement (NAFTA) when he meets leaders from Canada and Mexico.
Trump had pledged during his presidential campaign to revamp the trade pact between the US and its two neighbours which had come into effect in 1994.
Donald Trump invites Israel PM Netanyahu to US; discusses Palestine, Iran Nuclear Deal
Trump, during a White House event on Sunday, said he had scheduled meetings with Canadian Prime Minister Justin Trudeau and the Mexican President Enrique Peña Nieto.
"We're going to start some negotiations having to do with NAFTA. Anybody ever hear of NAFTA? I ran a campaign somewhat based on NAFTA. But we're going to start renegotiating on NAFTA, on immigration, on security at the border," Trump said.
However, convincing Canada and Mexico to renegotiate NAFTA could be a difficult task for Trump as majority of the Republicans in the US Congress have been supporters of the free trade deal for a long time and it would be hard for Trump to convince them not to block him from withdrawing from the deal.
"We're meeting with the prime minister of Canada and we will be meeting with the president of Mexico, who I know, and we're going to start some negotiations having to do with NAFTA," Trump said while addressing White House staff on his second day in office.
Former president Barack Obama was also critical of the NAFTA when he was a presidential candidate and later made efforts to renegotiate the deal in the form of the 12-nation Trans-Pacific Partnership (TTP). The TTP imposed labour and environmental rules on the countries in the deal, which also include Canada and Mexico. However, Trump has always been critical of the TTP and pledged to kill the deal.
Trump, during his campaign, also pledged that his proposed wall along the US-Mexico border will be paid by the southern neighbour through tarrifs. However, imposing border taxes at the moment will violate the NAFTA trade deal.