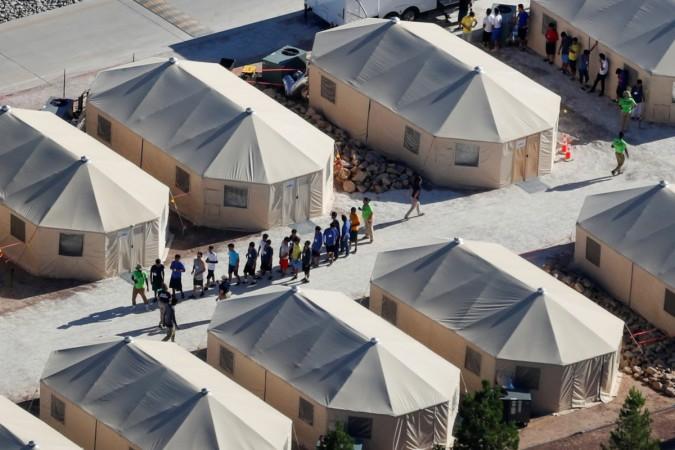 While the United States and the Donald Trump administration has been facing massive backlash for its zero-tolerance crackdown on illegal immigration, it looks like India too is feeling the heat now. About 52 Indians, mostly Sikhs, have reportedly been detained at a federal prison in the state of Oregon.
Along with the 52 Indians, the group also includes immigrants from Nepal, Bangladesh, Mexico, Brazil, and China, among other countries bringing the number up to 123. Most of the Indians detained are said to be Sikhs and Christians, fleeing religious persecution in India.
Speaking about the detention and their plight, the men told the Oregonian that they had been separated from their families weeks ago and had not been able to meet anyone since. The only contact they have had with the outside world were their Hindi and Punjabi translators, the access to which was also limited.
After the detention came to light, four Democrat members of Oregon's congressional delegation visited the detention centre and spoke to the immigrants. The detainees told them that they were being housed in extremely tough conditions and one cell was shared among three people.
They also said that they were locked for about 22-23 hours a day and haven't even been able to get legal aid. The immigrants spoke of isolation and told the lawmakers that they have no clue where their wives and children are and also worry that they may never see them again.

"This is a shameful hour in US history," the Oregonian quoted US Rep. Earl Blumenauer as saying. "I don't care what your stance on immigration is, no one should favor ripping children out of their parents' arms."
The Trump-administration's policy is now being seen as a major human rights crisis.
"2,000 kids have been separated from their families, some for 2 months. This is the definition of cruel and unusual," Susheela Jayapal, Commissioner-Elect for Multnomah County said. "This policy of family separation needs to end now; and in the meantime, all detainees deserve legal representation and fair treatment, starting with transparency about their children's whereabouts and humane detention conditions."
This comes days after reports that the Immigration and Customs Enforcement (ICE) is giving out handouts to parents separated from their children at the US-Mexico border. The document titled "Next Steps for Families" comes with a set of three instructions in English and Spanish and gives out a few helpline numbers and email addresses as well.

The department believes that the handout would make it easier for parents to track down their children and the ICE also said that it was committed to helping parents. ICE told Quartz it "is committed to connecting family members as quickly as possible after separation so that parents know the location of their children and have regular communication with them."
However, when Quartz contacted these numbers, the response was quite shocking. An automated voice on the call reportedly says: "If you are in ICE custody, please press one. All other callers, press two." A female voice then comes online, informing the caller that the wait could be long, which translated to about 30 minutes.
The wait did not really help as the Quartz was told: "We don't have information here on minors."