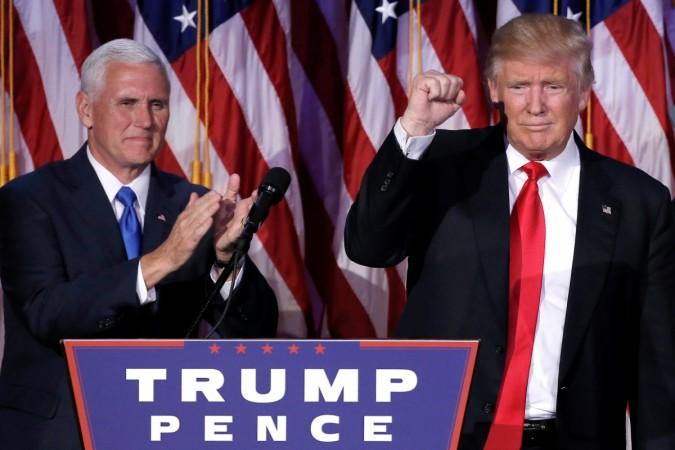 Terrorist outfits like al-Qaeda and the Islamic State group — also known as Islamic State of Iraq and Syria (Isis) or Islamic State of Iraq and the Levant (Isil) — are reportedly celebrating the victory of Donald Trump in the US presidential election, and it is suspected that they will look to use his anti-Islam statements to drum up support, recruit more people and generally strengthen their position.
Muslims across the world have been expressing fear ever since Trump was elected to become the 45th President of the United States. Now, these two terror outfits and other extremist groups cheered the development and said that there were "dark times" ahead for the United States.
Isis jubilant
The Washington Post in a report quoted the Islamic State-affiliated al-Minbar Jihadi Media network as saying: "Rejoice with support from Allah, and find glad tidings in the imminent demise of America at the hands of Trump." It added: "Trump's win of the American presidency will bring hostility of Muslims against America as a result of his reckless actions, which show the overt and hidden hatred against them."
Trump has made a number of remarks against Muslims, besides suggesting strict — often possibly unconstitutional — measures against them. These have come from during the entire length of his presidential campaign. He had also repeatedly said during the presidential debates that he would destroy Isis.
Al-Qaeda rejoices
Social media accounts aligned with the al-Qaeda have also reportedly taken the line that Trump's election as US President is good for them. According to SITE Intelligence Group Director Rita Katz, such accounts have been quoted as saying: "On 9/11 the US was struck by a disaster at the hands of the al-Qaeda. On 11/9, the US was struck with disaster at the hands of their own voters."
This was in line with many across the world, who were at pains to point out the similarities between the dates of the US being subjected to what was the biggest terror attack on its soil and the date of the announcement of Trump as president.