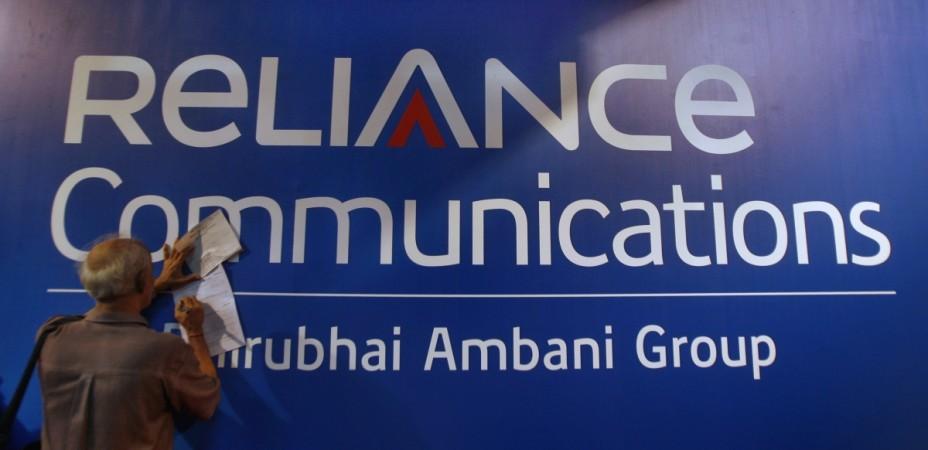 Reliance Communications (RCom) on Friday sought time from the Mumbai bench of the National Company Law Tribunal (NCLT) as it hopes to convince China Development Bank (CDB) to withdraw its objection to the sale of its tower business and the proposed merger with Aircel, reports said on on Friday.
RCom told NCLT that it is "running against time" to close the merger of its wireless business with Aircel, which will help it repay a majority of its loans to its creditors. CDB had objected to the $6-billion merger of debt-ridden telecom operators RCom and Aircel even after regulators, such as the Competition Commission of India (CCI), had cleared the deal.
The bank, represented by senior counsel Darius Khambata at the NCLT, had sought a meeting of creditors with both companies ahead of the merger to discuss the loan-settlement terms.
RCom senior counsel Janak Dwarkadas told the tribunal at a hearing that RCom is also in talks to address major lender China Development Bank's (CDB) apprehensions about the deal. "(The) parties (Rcom and CDB) are negotiating as we speak. We are hopeful of some agreement." The next date for hearing has been fixed for August 2.
The Aircel deal and a stake sale in the tower business are expected to reduce RCom's debt of around Rs 45,000 by 60 percent. The beleaguered telcom company needs to complete the merger as well as the tower sale within the seven-month breather it has from lenders, which expires in December 2017, according to an ET report on Friday.
RCom owes the Chinese lender close to Rs 9,000 crore. The telco's gross debt at the end of March 2017 was Rs 45,000 crore. Loans from local lenders stand at Rs 25,000 crore. RCom's counsel Janak Dwarakadas said the company was hopeful of arriving at some arrangement with CDB.
RCom's representatives assured the tribunal that a creditor meeting would be called because it is important for the company to close the deal. "If you keep hearing till November, the debt will be declared NPA (non-performing assets)," Dwarkadas told the two-member bench comprising judges B S V Prakash Kumar and V Nallasenapathy, adding that nine of its lenders had given a go-ahead to the merger.
ET had earlier reported that Aircel sourced equipment from Chinese vendors such as Huawei and ZTE, which are backed by loans from the Chinese banks like CDB. Additionally, RCom has over $1 billion in loans from Chinese banks. According to the rules, a merger needs the approval of 75 percent of lenders. RCom had sought a waiver of the rule on the grounds that the deal with Aircel only affected shareholders, not lenders.