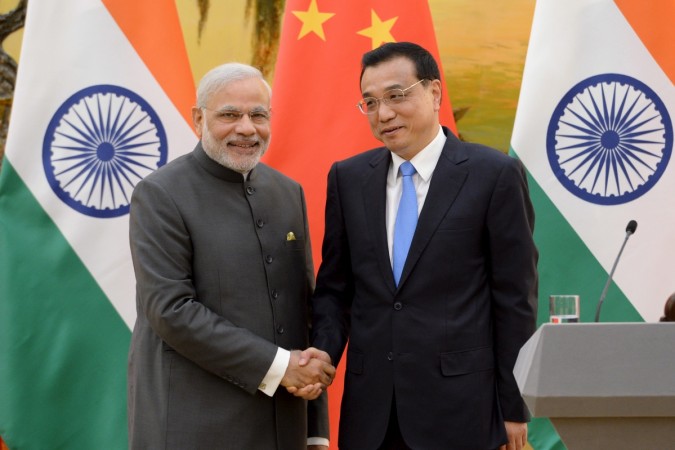 India and China are expected to sign business deals worth around $10 billion on Saturday at the India-China Business Forum in Shanghai, which will be addressed by Prime Minister Narendra Modi.
Heads of many Indian and Chinese companies are expected to show up at the event and are likely to sign business agreements worth $10 billion, sources told Business Standard.
"We expect more than 20 business agreements to be signed in Shanghai during the visit," Indian Ambassador to China Ashok K Kantha had said earlier.
Modi will be meeting CEOs of leading Chinese business houses in Shanghai on Saturday.
"The two countries agreed on a close developmental partnership during Chinese President Xi Jinping's visit to India and Modi's visit will delineate on how to take forward the bilateral economic engagement," said Indian envoy.
The business deals are likely to include $2.5-billion financing for Bharti Airtel from Chinese financial firms and signing of a joint venture of $3.5-billion between the Adani Group and Chinese partners, The Economic Times reported.
The event may also witness the announcement of big investments by the Indian IT giants such as Infosys and Wipro in China.
Bharti Airtel, India's largest telecom company, is expected to receive $2.5 billion loan from Chinese banks. China Development Bank is set to lend $1 billion to Bharti Airtel to pay its spectrum fees.
The bank will also grant additional $1 billion to the Indian telecom major to buy equipment from Chinese manufacturers ZTE and Huawei.
Besides, Bharti Airtel is expected to sign a memorandum of understanding with Industrial & Commercial Bank of China (ICBC) to obtain a credit of $500 million.
The Adani Group will sign a framework agreement with Chinese green energy major Golden Concord Holdings regarding a joint venture between the companies in setting up an integrated photovoltaic industrial park in the Mundra special economic zone (SEZ).
Moreover, the Adani Group is raising $1 billion from China Development Bank in a bid to meet the financing needs required to expand Adani Power's Mundra plant.
India's third largest IT firm Wipro is planning to spend $1.25-billion to set up delivery centre in Dalian, China, by partnering with the Dalian government and Yida China Holding Limited.