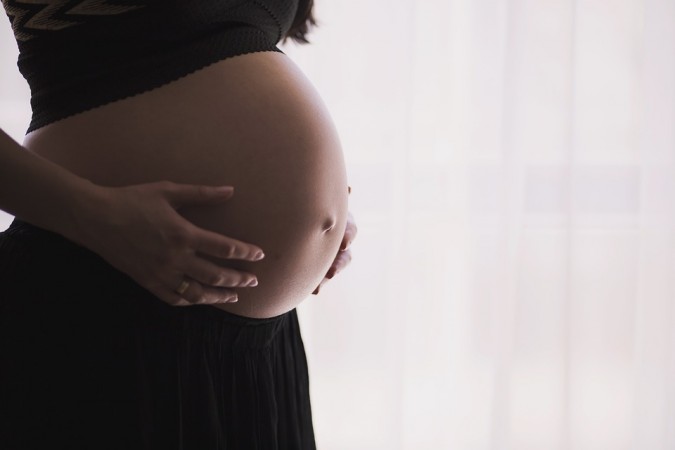 One of the most exciting things about expecting a baby is all that extensive thinking that goes into picking and deciding on a name. It has to be perfect and meaningful too, and also something that you and your partner both agree on.
However, in the case of this couple, it seems they aren't the only two people who have a say in deciding on a name for their baby anymore. Among inspirations and little signs that could lead to finalizing a name for their unborn baby, this couple had some solid, clear signs from none other than the baby himself, straight from the womb.
Proud parents of three and expecting a fourth one soon, Laura Brown, 26, and her partner Alex Gould, 35, went for a 4D scan at 32 weeks into the pregnancy, to get a better look at their son, Mirror reported.
And while going through the scan, the couple got emotional and something prompted them to have a casual conversation with the nurse.
They were asked if they had decided on a name for their son yet, and Alex, who's a builder by profession, said that they were considering the name 'Frankie'. And while he might have had his partner's approval in the decision, somebody in that very room was not at all agreeing to it.
In a shocking turn of events, the unborn baby seemed to have moved his hand up and seemed to put two fingers up – which somewhat resembled the V-sign – something that stands for 'up your a**' in Britain, contrary to US' connotation of it being a sign of approval.
"It was quite a funny moment, we were all laughing," said Laura, the Guildford resident. "I'm not set on the name yet, Frankie is an option but the baby obviously disapproves," she added. "He's calling the shots already."
Due in April, the little boy will be Laura's second child with Alex. The couple shares a one-year-old daughter named Ellie-Mae Brown-Gould. Laura's other two children are a four-year-old son Teddy and a five-year-old daughter Amelia – both from a previous relationship.