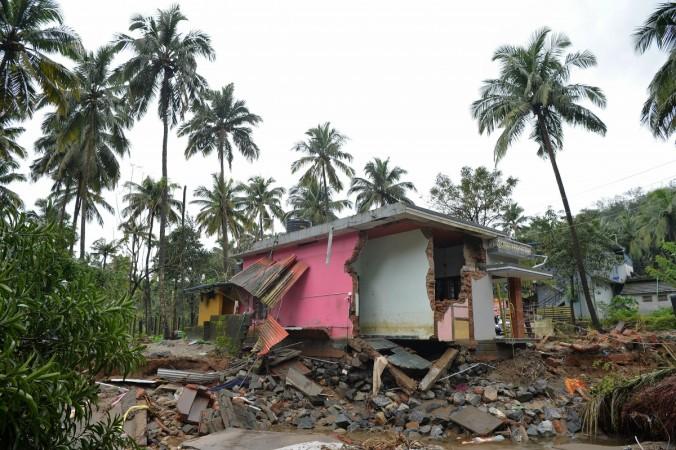 The United Arab Emirates has denied offering financial aid to flood-ravaged Kerala, according to several reports. It is also being reported that the aid of Rs 700 crore was quoted by Chief Minister Pinarayi Vijayan even before the UAE government had finalised the amount.
In an interview given to The Indian Express, UAE Ambassador Ahmed Albanna said that the offer of Rs 700 crore as fund aid was not final since the assessment of the relief operations was still ongoing.
"The assessment of relief needed for the flood and aftermath is ongoing. Announcing any specific amount as financial aid, I don't think it is final since it is still ongoing," Albanna was quoted as saying by Indian Express.
Albanna said that UAE had not announced the Rs 700 crore aid. "Yes, that is correct. It is not yet final. It has not been announced," the daily quoted him as saying.
Even as UAE denied offering any specific amount for the relief fund, CM Pinarayi Vijayan's official twitter handle said that he was informed about UAE providing an assistance of Rs 700 crore to the flood-hit state. It had also mentioned that the information was communicated to Prime Minister Narendra Modi by Crown Prince of Abu Dhabi, Sheikh Mohammed bin Zayed bin Sultan Al-Nahyan.
Even Prime Minister Modi had expressed his gratitude towards UAE for their generous offer. "A big thanks to @hhshkmohd for his gracious offer to support people of Kerala during this difficult time. His concern reflects the special ties between governments and people of India and UAE," he tweeted.

As the debate ensued, BJP IT cell head Amit Malviya had hinted that no such offer had been made in the first place. In his latest tweet, Malviya said that people in Kerala were celebrating a "non-existent" offer.
"It is disconcerting to note that a section aligned to the Communist-Islamist nexus in Kerala, celebrates a non existent offer from a foreign country while runs down Indian state and organisations such as Seva Bharati simply because it doesn't suit their ideological narrative," Malviya tweeted on Friday.
Malviya's tweet states that the UAE had not promised any relief offers to the Indian government. However, a few days ago, the centre had stated that although it appreciated UAE's offer, it was not in a position to accept it due to an "existing policy". This had also resulted in a tussle of words between the Kerala government and the Centre.