Former Trump Tower's doorman Dino Sajudin has been called "a pathological liar" by his ex-wife after he claimed that US president Donald Trump has an illegitimate child.
Nikki Benfatto, the ex-wife of Sajudin, told the New York Daily News that he is infamous for making up stories. "He's seen the chupacabra. He's seen a bigfoot. One of our friends who passed away, he saw him too, walking down the street," Benfatto said.
Benfatto said that her ex-husband of 14 years should not be trusted and is certain that he never met Trump. She told the publication that Sajudin never mentioned anything to her about Trump's love child. "He always had something to say about people. I never recall him mentioning anything like that," she said.
She also revealed that Sajudin threatened her and even spread false rumors about her online following which she stopped talking to him in 2014.
"The behavior is so extreme and so bizarre. I'm not surprised by what I'm hearing now but do I believe it? No way. He's money hungry," she said, adding: "He'll sell you the Brooklyn Bridge, promise you 50 grand and then pull the rug out from underneath you."
Sajudin is at the center of controversy after the Associated Press reported that American Media Inc. (AMI), the parent company of American tabloid National Enquirer, paid $30,000 to not talk about Trump fathering a child with another woman.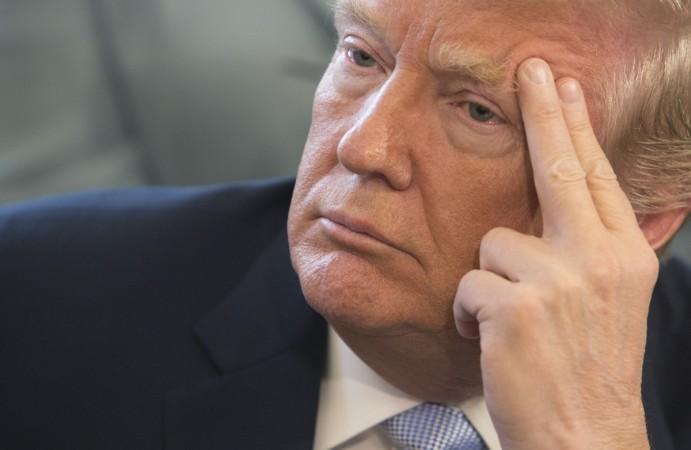 According to Sajudin, he told the tabloid that Trump had a relationship with a former housekeeper which produced a child.
"Today I awoke to learn that a confidential agreement that I had with AMI (The National Enquirer) with regard to a story about president Trump was leaked to the press," Sajudin, said in a statement obtained by CNN.
"I can confirm that while working at Trump World Tower I was instructed not to criticize president Trump's former housekeeper due to a prior relationship she had with president Trump which produced a child," he added.
Sajudin passed a polygraph test, but the magazine didn't report the story and paid him $30,000 to not share the information with anyone else, according to the AP.
Meanwhile, the AP has not confirmed Sajudin's claim and even the Trump organization and the former housekeeper denied the claims.