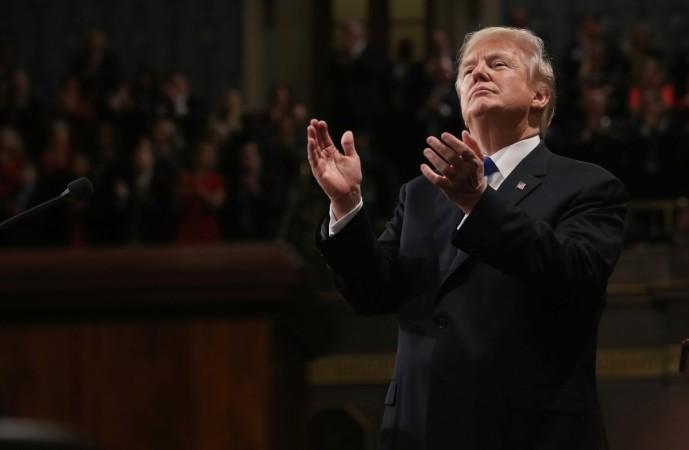 US president Donald Trump has courted controversies and has almost become synonymous with the word, thanks to his alleged association with pornstar Stormy Daniels and several women accusing him of sexual assault. But the latest piece of information may just outshine everything else as it has got to do with a possible illegitimate child.
Yes, you heard it right! It has been reported that American Media Inc. (AMI), the parent company of American tabloid National Enquirer, paid a former Trump Tower doorman $30,000 to hush up the scoop he had on Trump's sex life, reported the Associated Press.
Dino Sajudin, the ex-doorman of the Trump Tower in New York City, knew that the president had an illegitimate child with an employee of the Trump World Tower, which is near the United Nations. Not just that, Sajudin was also made to sign an agreement, which said that him talking about the rumor or his deal with Enquirer would attract a penalty of $1 million.
Lending some credibility to the report, Michael Cohen, Trump's longtime attorney, also told the AP that he had discussed Sajudin's story with the Enquirer. He also said that he spoke to the tabloid about the story as a spokesperson for Trump, but did not know that the doorman had been paid.
Sajudin is now trying to sell the story, according to Enquirer's sister publication RadarOnline, which also published a few details of the payment and the deal. But it said that the Enquirer had dropped the story after investigating it for four weeks and concluding that it was untrue.
The American Media Inc. released Sajudin's contract after the 2016 US presidential election. RadarOnline also said that the AP too was investigating the doorman's tip and was threatened by AMI for interviewing Trump's current and former employees.
The AP story doesn't give out any details of the threat.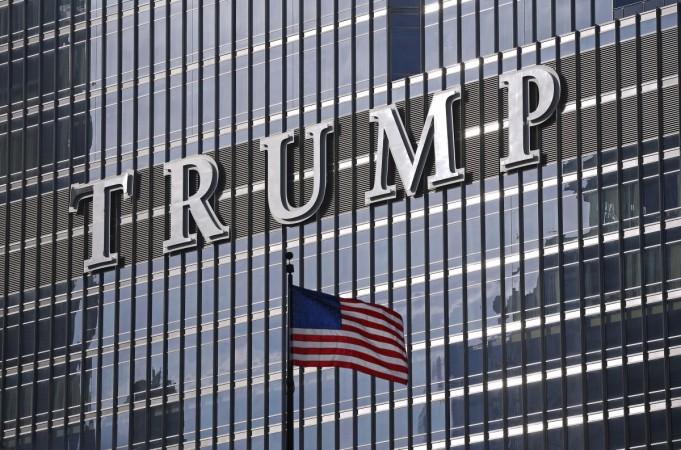 Dylan Howard, the Enquirer's top editor and an AMI executive, also explained that the story seemed very interesting in the beginning and would have sold "hundreds of thousands" of magazines, but turned out to be untrue. "Unfortunately... Dino Sajudin is one fish that swam away," Howard told RadarOnline.
However, magazine insiders begged to differ and said that they were asked to stop pursuing the story even before they did their research.
Meanwhile, the unnamed woman, who is said to have had a child with Trump, also denied the rumors and said that she has never had an affair with Trump. "This is all fake. I think they lost their money," she said.
A few other reporters and former staff members also believe that the news isn't true. "AMI doesn't go around cutting checks for $30,000 and then not using the information," Jerry George, a reporter and senior editor at AMI before his layoff in 2013, noted.
Sajudin has said that he did receive the money. But when asked for more details on the rumor or the deal, he refused to talk and said: "If there's no money involved with it, I'm not getting involved."