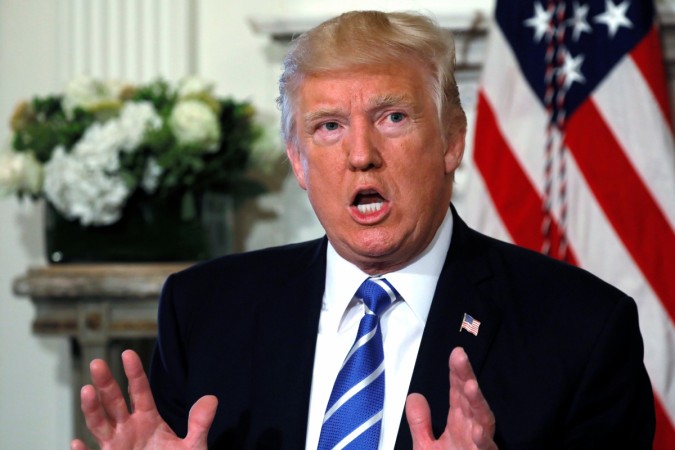 While US President Donald Trump may not be new to controversies, one of the many things that made news, especially during his presidential campaign, was how he reportedly harassed numerous women. Trump was accused of improper conduct and sexual assault by over a dozen women and it now looks like the issue is back to haunt him.
Trump's lawyers will appear at the New York State Supreme Court on Tuesday, December 5, and try to get a defamation lawsuit against the president dismissed. And if they cannot manage to do that, Trump may have to testify on the allegations made by the women, reported Business Insider.
The lawsuit has been filed by Summer Zervos, a former contestant on "The Apprentice," who had said that Trump in 2007, "very aggressively" kissed her, groped her breasts, and thrusted his genitals at her. When she spoke about the incident last year, Trump had called her a liar and she has now claimed that the US president has defamed her by saying so.
Even though the allegations are serious, Trump's lawyers will most likely try to get the lawsuit dismissed or at least delayed, claiming that a sitting president cannot be sued in the state court. However, their argument may not get the desired result as a similar case was seen in 1998, when then president Bill Clinton was impeached for perjury and obstruction of justice.
Clinton's impeachment stemmed from a lawsuit filed by Paula Jones, who had accused him of sexual harassment. In the same lawsuit, Clinton was asked under oath about his sexual relations with Monica Lewinsky and he had lied. He was then impeached by the House of Representative, but went on to continue his tenure after he was acquitted if the charges in 1999.
And if history is any indication, Trump could meet with similar fate, in case he ends up lying about these allegations under oath. "The precedent is not on Trump's side," BI quoted Susan Low Bloch, a professor at Georgetown University's law school and an expert in constitutional law, as saying.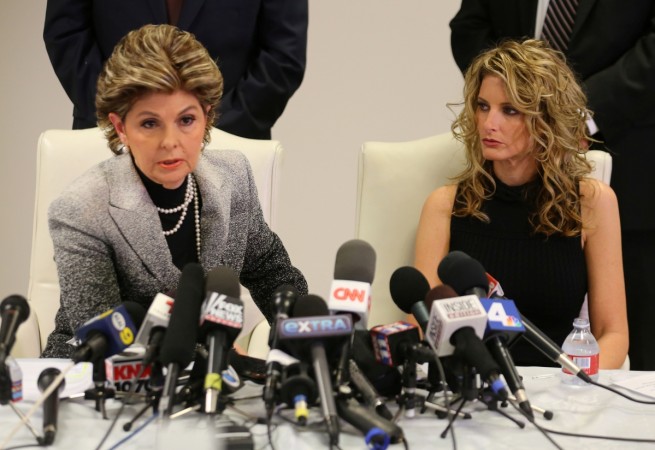 Speaking of the charges, Zervos' lawyer Gloria Allred said that someone cannot be given a leeway, just because they are in a position of power. "We believe that President Trump should be accountable for his statements. No one enjoys a license to defame based on power, wealth or privilege."
Over fifteen women have spoken up about Trump and his inappropriate behavior and while his spokeswoman Sarah Sanders claimed that these women were lying, Trump, once again taking a crass stand, said that some of these women were not even attractive enough for him to assault.
"Take a look. Look at her. Look at her words. And you tell me what you think. I don't think so," the Guardian had then quoted Trump as saying of Natasha Stoynoff, a People magazine reporter, who had accused the president of forcing his tongue down her throat.