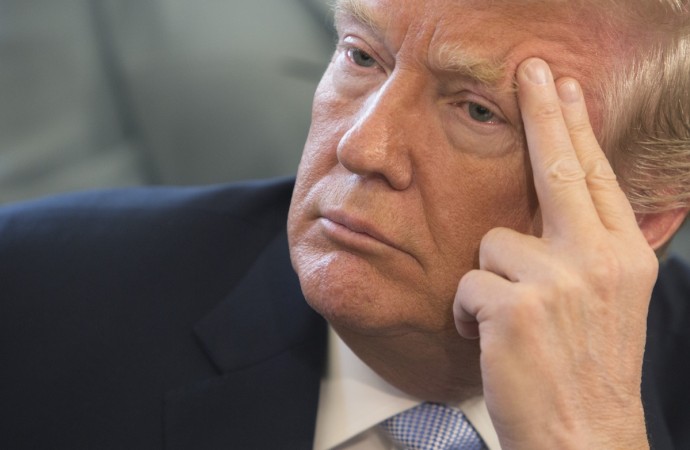 US President Donald Trump signed an executive order on Wednesday, June 20, abandoning his controversial policy that led to the separation of young children from their parents and guardians at the US-Mexico border.
The decision comes after painful images and videos of crying children and parents went viral in the media and on social networking platforms, leading to widespread criticism of the Trump administration. Everyone, from the Opposition to the supporters, even the First Lady herself, expressed their anger and disappointment at the heartless policy.
In fact, airlines operating in America, including United and Frontier airlines, have protested against the Trump administration's family separation policy by deciding not to fly the separated immigrant children at the border.
American Airlines released a statement on Wednesday in which it declared the policy to be "not at all aligned" with their values. Here's what the statement read.
We bring families together, not apart. We have therefore requested the federal government to immediately refrain from using American for the purpose of transporting children who have been separated from their families due to the current immigration policy."
Implementation of the family separation policy was put on hold after over 2,300 children have been separated from their guardians since May 5 due to the latter having crossed the US-Mexico border illegally.
"We want security for our country," Trump specified. "And we will have that – at the same time, we have compassion, we want to keep families together."
The New York Times reported that though the order has been made, there were still no plans for the reunion of the children who have already been separated from their families. The order, however, will make sure the immigrant families are detained together until the criminal proceedings are complete.
Trump made it clear that that the border enforcement laws will remain "equally tough, if not tougher."
Trump just issued an executive order reversing his position on family separation, but continuing policy changes regarding asylum qualification and mandatory incarceration. So we're going to imprison fleeing families together now.

The typo on the cover lets you know it's f'real. pic.twitter.com/Xx10ME3sak

— feminist next door (@emrazz) June 20, 2018
Meanwhile, the Twitterati was quick to pick up on a very prominent and shameful typo in the executive order. In the top line of the order "Affording Congress an Opportunity to Address Family Seperation," the word 'separation' had been misspelled. The typo has even been found in the document uploaded on the official website of the White House.
Though the misspelled version of the document has been taken down, the typo-free version does very little to hide the Trump administration's inhumane governance in handling the immigrant situation.