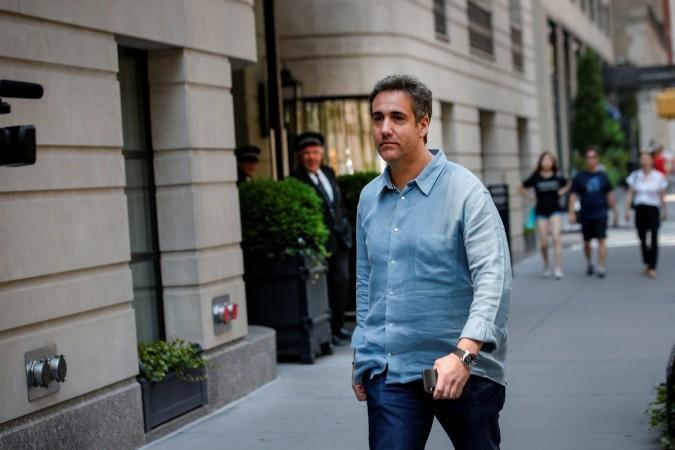 Days before the United States goes to polls for the mid-term election on Tuesday, November 6, Michael Cohen has claimed that president Donald Trump made repeated racist comments during the time Cohen worked with him as his personal lawyer.
In an interview with Vanity Fair that was published on Friday, November 2, Cohen revealed that Trump often demeaned African-American voters in the run up to the 2016 presidential elections. Not just in terms of polls, he is said to have made insulting remarks about black people even in general discussions.
What Trump said according to Cohen
Cohen specifically recalled four instances when the president made racist remarks about African-American people. One time was when Trump and Cohen were reportedly discussing the number of people who attended presidential rallies.
"I told Trump that the rally looked vanilla on television. Trump responded, 'That's because black people are too stupid to vote for me,'" Cohen told Vanity Fair.
Trump former personal lawyer went on to add that such remarks by Trump were not restricted to polls and the president made racist comments even during general conversations and discussions.
Trump reportedly made similar comments when South African leader Nelson Mandela died. While discussing his death Trump said: "Name one country run by a black person that's not a s***hole." He then added: "Name one city."
Another incident Cohen recalled was from the time when he and Trump were travelling to Chicago in the late 2000s and they drove through a neighbourhood that did not look too polished. "We were going from the airport to the hotel, and we drove through what looked like a rougher neighborhood. Trump made a comment to me, saying that only the blacks could live like this," Cohen told Vanity Fair.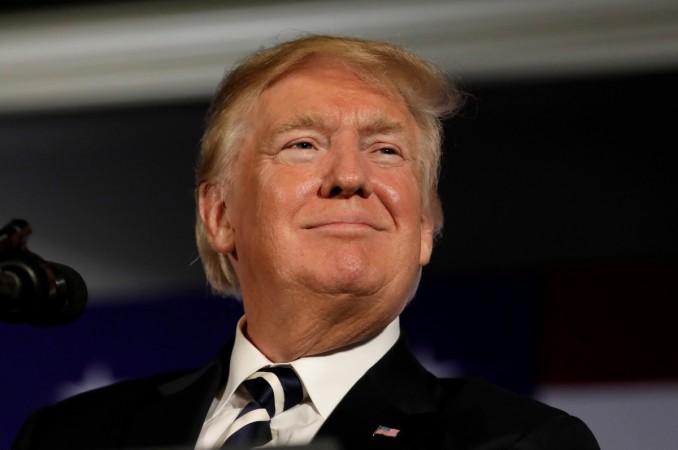 The president's dislike for black people reportedly extended to his reality show "The Apprentice" as well and he told Cohen that "there's no way" he could let an African-American contestant win the first season.
Cohen's claims come at a time when Trump is already being slammed for his treatment of minority groups in the country. Just a few days ago, he made news for tweeting one of the most racially charged adverts.
The president had tweeted a clip with a message that said: "it is outrageous what the Democrats are doing to our country. Vote Republican now" with the image of an immigrant, who in 2014 has shot dead two California police officers. The clip then showed the man vowing to kill more officers, while a message on the screen read: "Democrats let him into our country. Democrats let him stay."
Cohen wishes he had resigned from his job earlier
Meanwhile, Cohen also told the Vanity Fair that he wished he had resigned from his job with Trump earlier. "I should have been a bigger person, and I should have left," he said.
Trump and Cohen were once known to be close and the lawyer had earlier even said that he "would take a bullet" for the president. However, their equation has gone south over the last few months with Cohen even implicating Trump in a case regarding financial violations. Appearing in a federal court in Manhattan on August 21, Cohen pleaded guilty to five counts of tax fraud, one bank fraud and two counts in regard to violation of campaign finance laws.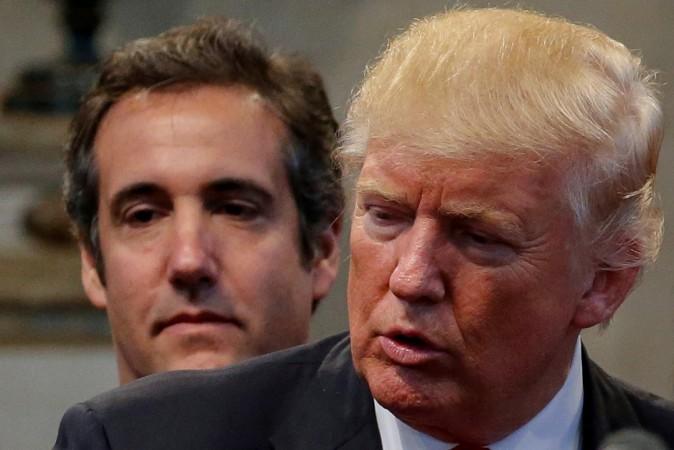 Speaking about the hush money, Trump's former lawyer said that he had paid $130,000 and $150,000 to two women, who he did not name. Cohen is known to have paid adult film star Stormy Daniels and former Playboy model Karen McDougal.
Even though he did not name Trump either, Cohen clearly explained that he was acting at the direction of the president and the purpose of the payment was to buy the women's silence so that the accusations would not dampen the election. He said that the payment was "in coordination and at the direction of a candidate for federal office", and the other was made "under direction of the same candidate," the Agence France-Presse reported.
However, Lanny Davis, one of Cohen's lawyers later said that his client had "testified under oath that Donald Trump directed him to commit a crime."
Cohen is set to be sentenced this December.