A few days ago, it was said that US President Donald Trump may have helped his parents evade a large amount of tax, after which the New York Tax Department even confirmed that a probe was under way. And now, federal tax troubles seem to be dogging the president's son-in-law and adviser Jared Kushner.
An investigation by the New York Times has revealed that Kushner, whose family business is a key player in the real estate industry, may have paid little or no federal taxes for several years. As per a few documents reviewed by the NYT, Kushner's tax bills were quite low, even though his personal stocks have seen an increase and his net worth is about $324 million.
The low tax bills are reportedly a result of a tax minimizing scheme, which helps in declaring millions of dollars in losses. However, these figures are restricted to paper and were, in fact, losses that were caused by depreciation. This depreciation is deducted from the earnings, which, in turn, brings down the taxable income.
The NYT found that in the year 2015, Kushner earned $1.7 million in salary and profit from investment. However, the figures came down drastically due to the $8.3 million loss, which was "in significant depreciation" of the real estate that he and his company owned.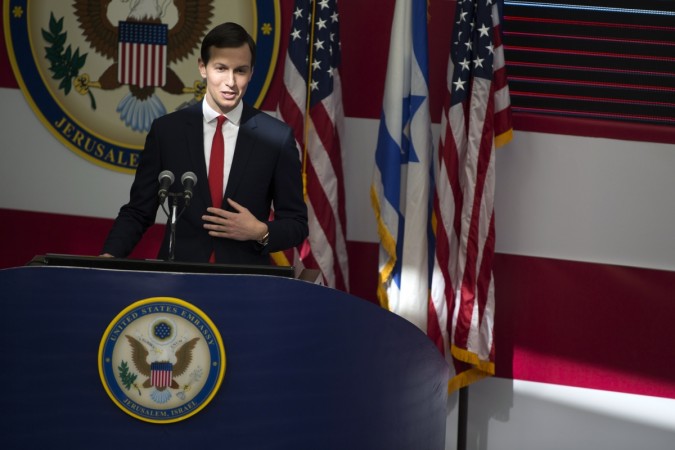 However, a spokesperson for Kushner's lawyer has denied these claims telling the daily that Ivanka's husband had "paid all taxes due."
Peter Mirijanian, a spokesman for Kushner's attorney, Abbe Lowell, said: "He would not respond to assumptions derived from documents that provide an incomplete picture and were 'obtained in violation of the law and standard business confidentiality agreements. However, always following the advice of numerous attorneys and accountants, Mr. Kushner properly filed and paid all taxes due under the law and regulations."
The latest speculations on Kushner's tax payments comes days after the NYT published an investigation, as per which Trump and his siblings are said to have helped their parents conceal their wealth by setting up a fictitious corporation and declaring false tax deductions. Trump reportedly also helped undervalue his parents' assets and properties, which then incurred minimal tax bills when transferred to him and his siblings.
Not just that, the article on Times also said that Trump, who often talks about how he is a self-made billionaire, received a large part of his fortune from his parents. While he had earlier claimed that he received $1million in loan from his father and had to even "pay him back with interest," the revelations in the investigation beg to differ.
He, in fact, started receiving money since he was three and became a millionaire by the time he was eight years old. "By age 3, he was earning $200,000 a year in today's dollars from his father's empire," said NYT. When Donald was 17, he was part owner of a 52-unit apartment building and received $1 million from his father when he graduated college.

"The money increased with the years, to more than $5 million annually in his 40s and 50s," the investigation revealed. It has also been found that Donald's parents "transferred well over $1 billion in wealth to their children," which, in turn, helped them hide millions of dollars from being taxed.
The US president, however, went on to dismiss the report through a tweet, in which he said that the information was "very old and boring."
The Failing New York Times did something I have never seen done before. They used the concept of "time value of money" in doing a very old, boring and often told hit piece on me. Added up, this means that 97% of their stories on me are bad. Never recovered from bad election call!

— Donald J. Trump (@realDonaldTrump) October 3, 2018