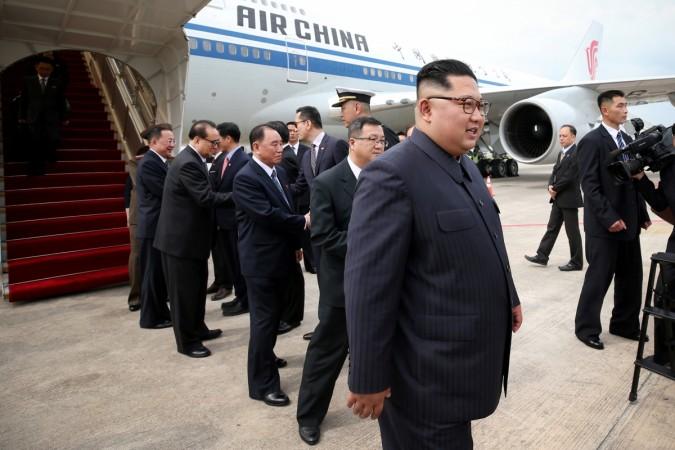 North Korean leader Kim Jong-un started from Pyongyang to Singapore on Sunday, June 10. Kim touched down at Singapore's Changi airport ahead of the much-anticipated summit with US President Donald Trump.
The North Korean supremo is due to meet Singapore Prime Minister Lee Hsien Loong on Sunday, while Trump is expected to meet the island nation's PM on Monday. According to White House, Trump will arrive at Singapore's Paya Lebar Airbase at 8:35 pm on Sunday following which he will head to the Shangri-La Hotel.
Trump had previously canceled the planned summit on Thursday, May 24, blaming North Korea for showing "tremendous anger" and "open hostility." However, the US president later stated that the meeting could still go ahead after his interaction with the North Korean officials. , Press Trust of India reported.
Here's what happened:
The summit marks the first time for a North Korean leader to meet a sitting US President.
There is also a possibility for the summit to be extended to another day if Trump and Kim's first interaction goes well on June 12, reports CNN.
"I feel that Kim Jong Un wants to do something great for his people. And he has that opportunity, and he won't have that opportunity again," Trump said ahead of the planned summit.
Kim is accompanied by North Korean general Kim Yong Chol, who had earlier met Trump.
Singapore PM Lee has said that "in terms of direct impact, (hosting the summit) gives us publicity."
The prime minister further added that the island nation would spend around S$20 million on the summit.
The historic meeting between the two world leaders will take place on the resort island of Sentosa on Tuesday.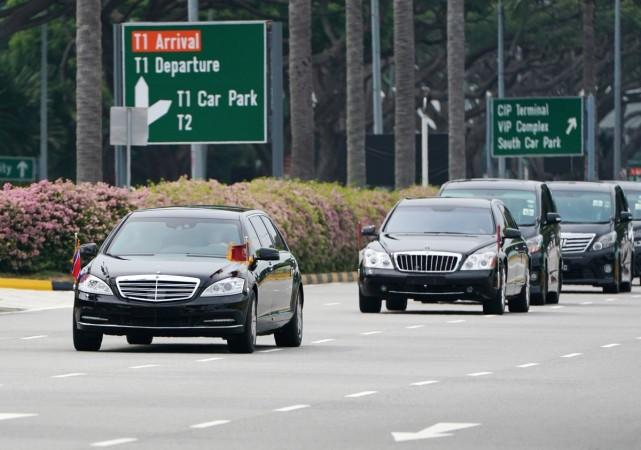 Singapore's Foreign Affairs Minister Vivian Balakrishnan has confirmed Kim's arrival.
He tweeted: "Welcomed Chairman Kim Jong Un, who has just arrived in Singapore."
More than 2,500 journalists had reached Singapore to cover the historic summit.
Both Kim Jong-un and Donald Trump are expected to stay in the Tanglin area.
Security has been tightened at Sentosa and Tanglin.
According to a Channel NewsAsia report, Kim Jong-un has touched down in Singapore.
Members of the North Korean delegation have arrived in Singapore. However, Kim's arrival is still unconfirmed.
North Korean leader Kim Jong-un will stay at the St. Regis hotel during his visit to Singapore.
Kim is flying to Singapore in an Air China 747 flight and is expected to arrive at Changi airport on Sunday, reports Singapore's Straits Times.