Hundreds of Singaporeans may have just got a little sneak-peek into the much-anticipated historic summit between US President Donald Trump and North Korean supremo Kim Jong-un.
Albeit the real meeting between the two world leaders is scheduled to take place on Tuesday, June 12, Trump and Kim lookalikes have already held their own summit at a downtown mall in Singapore.
Hong Kong-based Kim impersonator Howard X and Trump lookalike Dennis Alan had organized a promotional event on Saturday, June 9, dubbing it as the "real" Trump-Kim summit, as reported by AFP.
The event took place at the crowded Bugis Junction mall as curious shoppers waved at the two impersonators and even took selfies with them. However, the souvenir shot came with a price tag of SGD 15 dollars (USD 11 dollars) as the duo was actually present at the mall to promote an app.
Both the doppelgangers also embraced on stage and shook hands as onlookers started snapping them.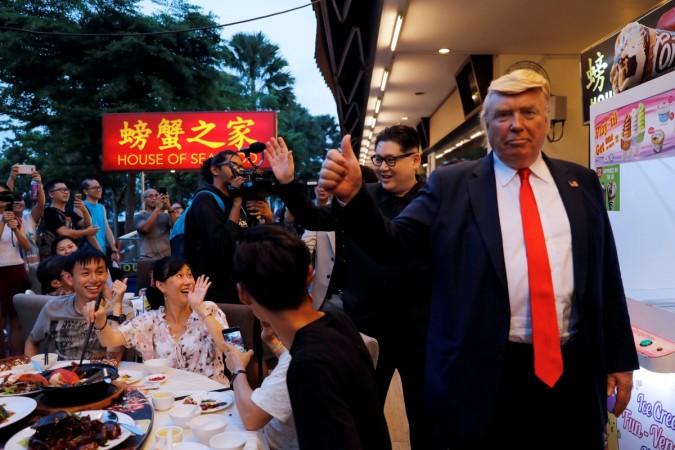 "Thank you for all the donations you have been making to North Korea, well, me. I really really appreciate it, because we are really cash-strapped," Howard X told AFP as people thronged to take pictures with him.
28-year-old Chen Ziyang, who stood in line to get a selfie with the impersonators, told AFP that they had "almost 99 percent resemblance to the real Kim and Trump."
The lookalikes are likely to attend several events in the near future and they had even made an appearance together at a seafood restaurant. The duo had attracted worldwide attention after they appeared at the Pyeongchang Winter Olympics in South Korea.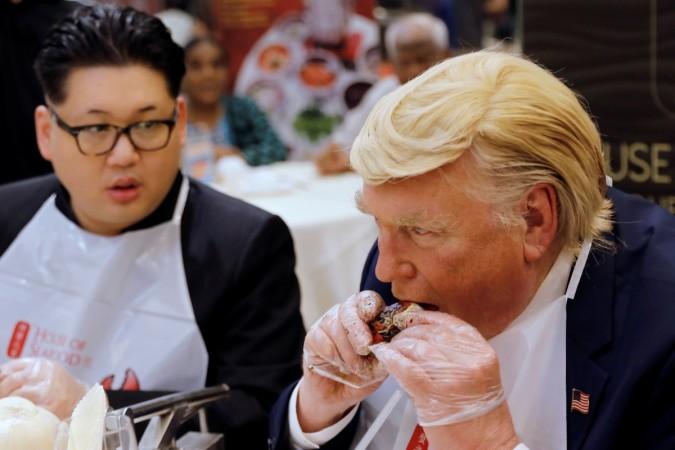 Interestingly, fake Kim was questioned for over two hours by an immigration officer when he arrived at Changi Aiport, Singapore on Friday. He was, however, later let off.
The US-North Korea summit is scheduled to take place in Singapore on June 12 despite several doubts being raised in the last few days.