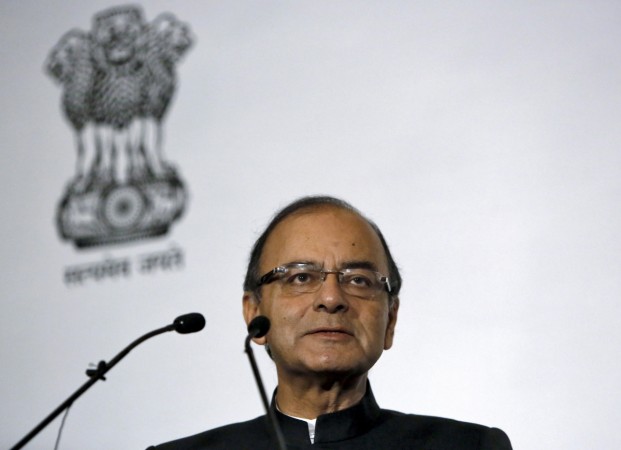 The government will bring in soon a new law to regulate chit fund schemes to protect investors, Finance minister Arun Jaitley said on the floor of Lok Sabha on Thursday.
The idea of the new pan-India law on chit funds is to ensure that those who are lured into these schemes by the marginally higher interest rates that they offer as compared to banks are not taken for a ride.
"SEBI is looking into the existing chit fund cases. There are state laws to deal with them in Bengal and Odisha. But what to do with those who run operations throughout the country? We are drafting a central law and very soon we will bring it before you," the minister told the house.
Moreover, FM said that safer investment instruments such as the Pradhan Mantri Vyaya Vandana Yojana (PMVYY) that offers senior citizens an 8.3% fixed rate of return are being made available.
Jaitley also expressed confidence that lending rates will come down in the economy, as high rates will only keep the industry uncompetitive and consequently discourage investments.
FM also defended State Bank of India's (SBI) decision to cut the interest rate on savings accounts of less than Rs 1 crore, saying the move was in sync with the reduction in lending rate.
RBI Monetary Policy Committee (MPC) on Wednesday cut repo rate by 25 basis points (bps) to six percent, the lowest in last seven years, primarily due to a steeper-than-anticipated fall in inflation and maintained a neutral policy stance.
Replying to a debate on the Banking Regulation (Amendment) Bill, 2017, the minister said that there needs to be a political consensus as well as the will to address the problem of non-performing assets (NPAs), as state-owned banks seeking to honestly address the problem through certain steps were facing the anxiety of being questioned about their decisions by investigative agencies years later, business daily Mint reported.
Jaitley said the Reserve Bank has already identified top 12 loan defaulters and more cases will be taken up by them for resolution.
The Reserve bank of India (RBI) has already identified the top 12 loan defaulters for bankruptcy resolution, but some of the promoters have objected to the defaulting companies being referred to the National Company Law Tribunal (NCLT) by banks for insolvency resolution, arguing that the lenders' move was arbitrary.
"No one can claim the right of equality in not paying banks back. RBI has taken up some difficult cases... I am sure they will take up more," Jaitley said. The Banking Regulation (Amendment) Bill, 2017, seeks to amend the Banking Regulation Act, 1949 and replace the Banking Regulation (Amendment) Ordinance, 2017, which was promulgated in May this year.
Earlier on Wednesday NCLT has admitted petition submitted by SBI and Standard Chartered Bank (SCB) to initiate insolvency proceedings against Essar Steal that owes around Rs 37,000 crore to banks.