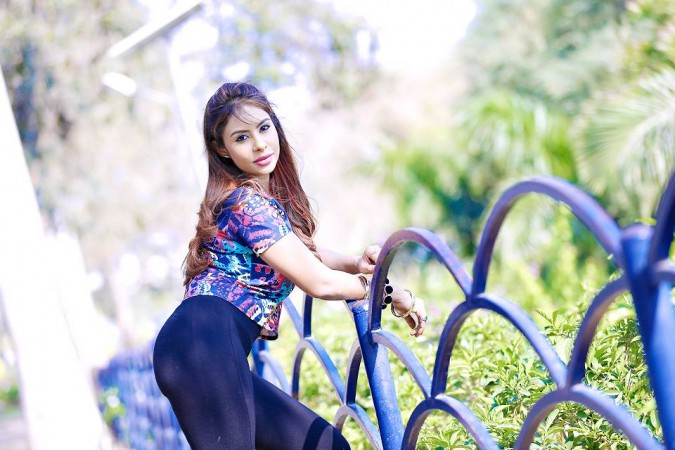 Actress Sri Reddy has said she was filing a police complaint against Kishan alias Sreeraj in India in connection with the Tollywood sex racket in the US.
Sri Reddy, who is one of the struggling Telugu actresses, recently revealed that even she had got an invitation from Kishan Modugumudi alias Sreeraj Chonnupatti and his wife Chandrakala Purnima alias Vebha. She called the duo "bloodsuckers'' and demanded punishment for them for cheating innocent girls.
She took to Facebook on Monday and said she planned to register a complaint against Kishan Modugumudi in India. She also assured that she would gather all the proofs to support her case. The actress wrote, "Kishan alias Sri raj..i am filing police case here also..I wl keep wt all evidences.."
Soon after the news broke out, Shivaji Raja, the president of MAA (Movie Artiste Association) admitted that he was aware of such kind of happenings. It is not clear whether MAA has lodged a complaint against it or not. However, people on the social media are hailing Sri Reddy. Amala Choudary replied to her, "MAA association should file a case but you are filing it. It proves who is sincere in helping TFI women!!!"
Earlier in an interview to CNN IBN, Sri Reddy had said, "The actresses, who are not getting work here, are going to the US and getting to prostitution. I really can't say that it is wrong because here they don't find any opportunity and they have to do something. I came to know about the prostitution, but I didn't talk about it in front of the camera. They asked some questions to me also, but I gave proper answers. [sic]"
Sri Reddy added, "Basically, the pair (Sreeraj and Vebha) is a coordinator in the US and here (India) are also some coordinator in Hyderabad. They approach actresses through the Hyderabad coordinators. They will arrange visa and everything else for you. Artists are paid anything between $1000 and $10,000, depending on their popularity [sic]."