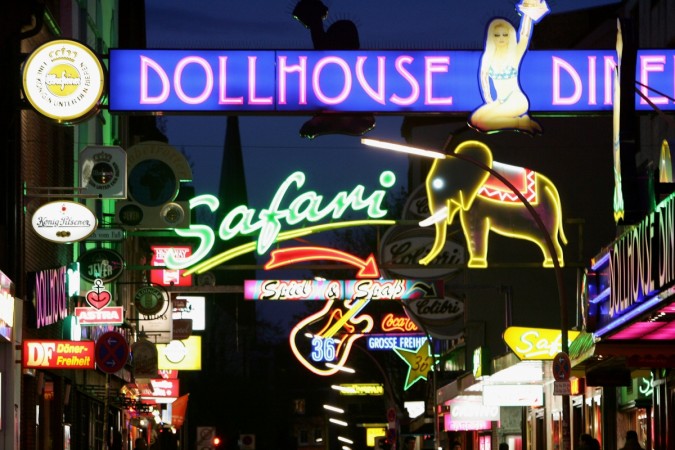 The Telugu film industry was left appalled and embarrassed after United States authorities busted a prostitution racket in Chicago, Illinois that involved young actresses from Tollywood.
An Indian-origin couple Kishan Modugumudi and his wife Chandra were arrested in connection with the case in Washington on April 28.
The couple had allegedly lured young actresses from Tollywood all the way to the US on the pretext of events. However, they would later advertise them for sex work across the country.
After uncovering their elaborate prostitution racket, the federal agents of Homeland Security Investigations filed a 42-page criminal complaint against the duo.
The complaint mentioned that the couple would book air tickets for these actresses and house them in hotels and dingy apartments. They would also reportedly charge their clients about $3,000 for each actress.
"The accused would take the victims to Telugu and other Indian conferences held across the US to identify potential customers who would pay them to engage in commercial sex," The Times of India quoted the complaint.
Sri Reddy's casting couch allegations
The Tollywood sex racket comes to light just a few months after film actress Sri Reddy broke her silence on the casting couch issue in the Telugu film industry.
Sri Reddy, who alleged that she was approached by Modugumudi and his wife, told News 18: "They will arrange visa and everything else for you. Artists are paid anything between $1000 and $10,000, depending on their popularity."
Sri Reddy had also stripped in public while protesting against casting couch and indifference shown towards Telugu actresses in the industry. Her protest had sent ripples across the film fraternity and left many shocked.
Though her protests got massive media coverage and many from the field of cinema extended her support, most of the bigwigs of the industry chose to keep mum.
Some Tollywood celebs even dubbed her act as a cheap publicity gimmick for film offers. Many were of the opinion that Sri Reddy did it for publicity and she did not have any proof to support her allegations.
But all said and done, the Tollywood sex racket has given more teeth to Sri Reddy's allegations.
No matter how much the big guns of the Telugu film industry deny the existence of casting couch and the sexual exploitation of female actresses, the rising number of accusations by these actresses has indeed come as a rude awakening for Tollywood and it is time the elephant in the room is acknowledged.