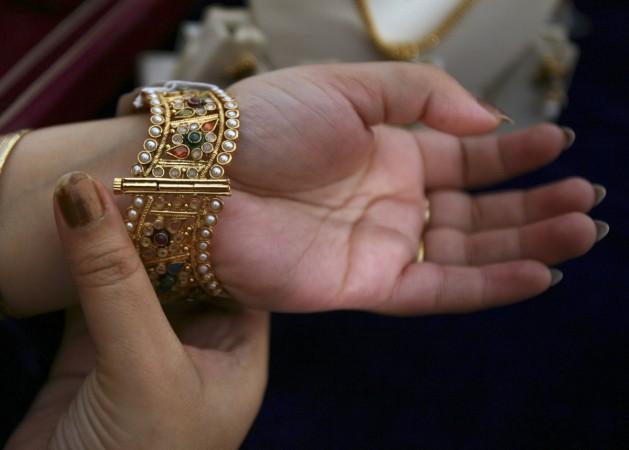 Shares of Titan Company flared up on the BSE on Wednesday in response to the better-than-expected December quarter (Q3) results. The Titan stock gained as much as 9.66 percent intraday high to hit Rs 431 and was trading at Rs 422 at around 1.15 pm in reaction to higher-than-estimated net profit growth of 13 percent YoY to Rs 256 crore.
Read: Indian gold jewellery demand fell to 7-year low in 2016, says WGC
The company derives about 80 percent of its total revenues from jewellery sales under the brand name Tanishq. In Q3, jewellery business rose 15.4 percent to Rs 3,255 crore from Rs 2,820 crore in the corresponding period last fiscal.
"A good festival and wedding season contributed to growth in retail sales...despite some headwinds on account of demonetisation," the company said in a statement.
Income from watches increased 5 percent to Rs 508 crore. Overall income rose 14.7 percent to Rs 3,905 crore in Q3 from Rs 3,404 crore.
In the previous quarter (September 2016), Titan had reported a marginal fall in overall income to Rs 2,660 crore while net profit grew 23.5 percent to Rs 181 crore.
Share prices of other gold jewellery companies were also trading with gains, with Tribhovandas Bhimji Zaveri (TBZ) up 1.98 percent at Rs 72 and PC Jeweller trading 2.86 percent higher at Rs 389.
The BSE Sensex was down 54 points at 28,280.