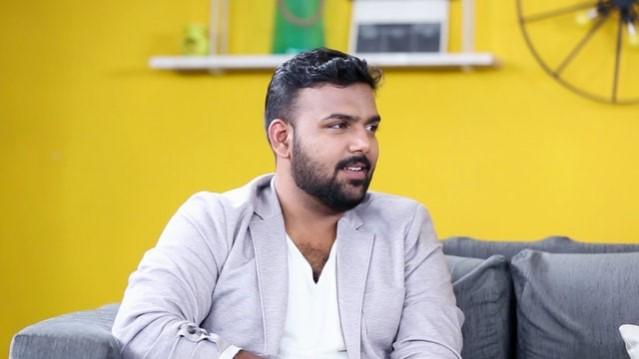 Director Tharun Bhascker Dhaassyam has come down heavily on the film critics for giving mixed reviews for Ee Nagaraniki Emaindi (ENE) and asked viewers not to compare the movie with Pelli Choopulu.
Tharun Bhascker has shot to fame with debut directorial venture Pelli Choopulu. His second movie had a lot of expectations. Ee Nagaraniki Emaindi released on June 29 and it received mixed reviews from the critics. They liked the director's scripting but expressed displeasure over the slow-paced narration and other elements in the movie.
Tharun Bhascker, who could not take their views sportively, was very upset with the response. The director took to his Instagram to hurl anger against the reviewers. He compared their views to a**h*le and said that critics should do film appreciation course.
The director wrote, "I hope I find time someday to sit and write reviews on reviews. They are horrible and unqualified to review a film. I understand that an opinion is like an asshole and everyone has one but a review should be given by a person who has at least done a film appreciation course. Their knowledge about screenplay writing, structure, other aspects of filmmaking are ZERO. Just amateurish."
On the other hand, some viewers compared Ee Nagaraniki Emaindi with his previous venture Pelli Choopulu. They expressed their unhappiness over the movie, which did not go down well with Tharun Bhascker, who took to his Instagram page to advise them to not compare the two movies.
Tharun Bhascker wrote, "Some of you are comparing it (ENE) to Pellichoopulu. Don't do that guys. It was SO easy for me to take the easy route and make a ROM COM again to get the family crowd in and make some easy money but if we filmmakers don't change things up, the scene is going to get really boring. This move was a huge risk for me, a calculated risk that paid off!"
Tharun Bhascker's posts landed in a big mess with some critics and audience blasting him for his arrogance. The director deleted his Facebook account and made his Instagram account private.