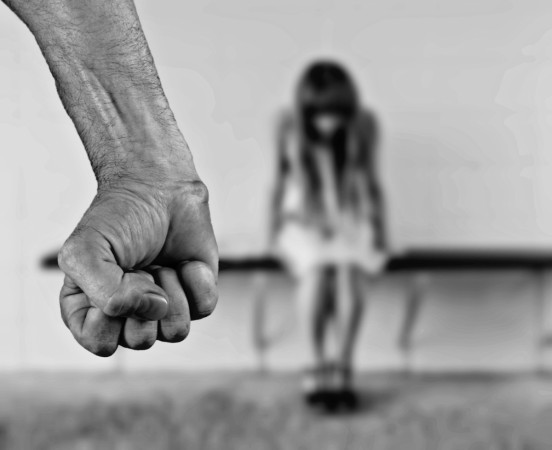 The Telford 'Rape House' was finally busted after brave victims of the child-sex-crime ring came forward to tip the police about the pedophile Shahzad 'Keith' Khan. Khan operated the racket from an empty council property where dozens of women were subjected to sexual abuse by paying 'customers'.
One of the victims, who was just 14 at the time, has opened up on how she was raped by nine men in a single night, and the next morning she had gone to school 'like nothing had happened', reported Mirror.uk.
Police statements and the unnamed victim's testimony prove that Khan had taken the now 30-year-old girl's virginity when she was in her early teens. He used to make about £2,000 ($2800) in a single night by selling her to multiple men.
The girl was once even abused just within hours of having an abortion. "I was already being abused and I didn't understand what was happening to me," she said, speaking of how she fell into Khan's trap for the first time.
She shared how clueless and unaware she was about such a thing as 'grooming'. "I first met Keith in the street and he told me because I had a reputation anyway I might as well get paid for it. He told me about all of these older girls I knew from school and how they were doing it too and making loads of money."
That started a three-year-long torturous ordeal which managed to reduce her to becoming suicidal and broken. From being forced to have sex with multiple men in restaurants, houses and fast food joints, to being trafficked to Birmingham for further, gruesome abuse – the woman spoke about how she would just 'switch herself off' to escape the nightmare.
"One night, I was taken to a takeaway and forced to have sex with nine men in a row. I just switched off. As one man raped me, the next one would be queuing up on the stairs. The next day, I went to school like nothing had happened," she shared.
She also spoke of Khan's sinister habits of loitering outside betting shops, looking for men who had just won money, to offer them his teenage victims. These clients were charged about £200 ($280) for sex, from which he would cut his expenses and charges like petrol and leave the victim with just £30 ($40).
The girls would even get punished if these "clients" weren't finished with them quickly enough, the victim shared. Finally, when she was 18, she managed to escape to Birmingham, after overdosing in an unsuccessful suicide attempt.
Despite the police being tipped off about Khan's 'Rape House' way back in 1996, he continued to successfully run the child-sex ring for years. A police case in 2013 had the perfect chance to bust him and a string of other men too, but unfortunately, it collapsed.
Even a neighbor of his had tried to warn the local police of the ongoing crime, as Mirror reported, but she was paid no heed. "I told a police officer at Donnington Police Station what Khan was doing," she shared. I even told them that he'd offered my brother sex with an underage girl."
"Nothing was done. They told me they couldn't prosecute him as they'd never have enough evidence. I got the feeling they were brushing me off." Khan, who died in 2015 at the age of 61, was never brought to trial for his actions.
As for the woman who was sold for £2,000 a night, she never got justice either. After she gave the detailed accounts of the abuse she went through at the hands of over 100 men, she was provided her own personal investigation team under Operation Signal.
Sadly, the team was dissolved before charges could be brought to court. She now shared that everything she was put through, left her feeling "numb and dead inside."