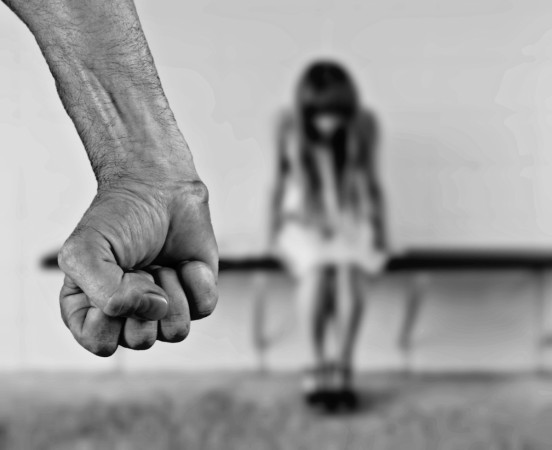 Amidst the spate of horrifying family abuses, another incident has made news after a father in the United States was charged for allegedly raping, starving and beating his twin daughters – who have diminished mental and behavioral capacity.
Jerry Lee Curry, the 51-year-old Minneapolis resident subjected his now 20-year-old twins to long periods of captivity in chains, Star Tribune reported. He also impregnated one of them and a protective order against him revealed that he fathered two children from her – one born in 2014 and another in October 2017.
As per the charges, the prolonged abuse had been going on for the last 10 years, until one of the twins escaped the 'house of horrors' and managed to alert the authorities in May, last year. She was reported missing by her mother and was found at the Salvation Army shelter.
While the twins' 48-year-old unidentified mother is yet to be located by the police, charges filed against the father also accuse him of beating up his other 10-year-old daughter.
After authorities stated that the escaped twin suffered 'injuries consistent with abuse', human services officials removed her twin and the younger sister from the home on May 9. In June, the escaped twin revealed to the authorities that the abuse had begun when her parents realized she was 'sexually active.' Chained for days at a time, with hands tied behind, she used to get beaten by Curry in that bound situation.
Repeatedly putting a dog chain around their ankles and keeping it connected to the parents' bedroom door was their way 'to prevent her from seeing men' and to deny her food, according to the Star Tribune report.
The other twin spilled that she doesn't 'ever remember having enough food'.
DNA samples from the father and the impregnated twin confirmed that he was the father of her baby, and the twins' biological father too.
"He forced me to have sex, [and] he has done this to me every day since I was [in my] early teens or so," she shared. "He did this to my twin sister also. It feel[s] so good today to not be chained to the bed."
While she was determined by psychologists to be at a 'mild to moderate' level of intellectual disability, and unable to live on her own, her twin was determined to be more severely diminished intellectually.
She suffers from a 'largely detached' left ear and scars on her forehead, scalp, and back – which as per her claims, came from getting beaten by a bat and a paddle. She also has a chronic limp from being chained so tightly at the ankles. It even set off gangrene and nearly cost her both legs.
The other twin shared how Curry would beat them with fists, bats, and brooms 'if they misbehaved.' Even the 10-year-old sister was made to beat up the twins with a stick. The twins would often be left naked and chained, to wallow in their feces and urine, while the parents would buy drugs and alcohol with their Social Security disability payments.
However, it took authorities more than nine months to finally charge Curry with the allegations. The county attorney spokesman Chuck Laszewski said the time was spent in collecting substantial evidences.
Charged with first-degree criminal sexual conduct, stalking, first-and second-degree assault, abuse of a vulnerable adult, and a gross-misdemeanor count of child endangerment, Curry now remains in jail in lieu of $750,000 bail.