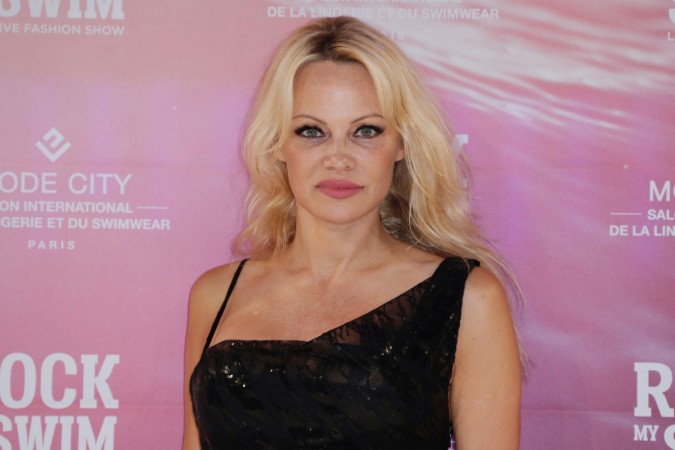 "Baywatch" icon Pamela Anderson, in a recent interview with Piers Morgan, opened up about being molested as a child by her own babysitter and also about her harrowing experience with disgraced Hollywood mogul Harvey Weinstein.
Speaking of Morgan's documentary "Life Stories" – which is scheduled to air on Saturday in the UK – as Deadline reported, Anderson shared how she wished for the babysitter's death. "I had a babysitter and she molested me for, I think, a year and I was between the ages of 4 and 8, somewhere around there," the former Playboy model said.
"But I remember wishing her dead, and she ended up dying the next day at her graduation in a car accident and I thought, 'OK now I've killed her, I'm magic, I can't tell my parents about this and I've killed her.' I started believing I had this special power to kill people and so I was scared to tell them that this happened and I was also scared to tell them that I killed her."
When asked about the storm that blew over Hollywood last year, exposing sexual predators all over, the 50-year-old actress said Harvey Weinstein had bullied her into starring in his 2008 film, "Superhero Movie" – something which Weinstein has denied.
Weinstein, who has been accused of sexual harassment by several women in the industry, had apparently threatened Pamela's career after she had turned down the role of the 'Invisible Girl' in the movie.
"I said 'I'm not doing it' and then he [Weinstein] just really said to me, 'You'll never work in this town again, I offered Pamela Anderson a role in a movie, are you crazy?'"
Weinstein followed it with "[...] lots of very harsh words. He scared me so much that I did the film because I thought, 'Harvey Weinstein, oh my God, this is like the most powerful person in Hollywood.' He was just a bully, very rude, threatening. I did it out of duress."
Speaking about how happy she was to see Weinstein's downfall following the exposes by The New York Times and The New Yorker, she said: "I only know my own experience and that was bad enough. I think there was already common knowledge in the industry too that this was someone to be careful of, you just have to be careful."
However, a representative for Weinstein has already denied the claims in a statement to Fox News. "Mr. Weinstein never spoke to Pamela Anderson on the phone regarding this film. This was a Dimension project and she dealt with Bob [Weinstein].
"Mr. [Harvey] Weinstein always recalls Ms. Anderson having a great relationship with the Company and they all thought her contributions to the film and the television world were fabulous," the rep said.
"She brings up some great points in her interview and as an industry vet her remarks are valuable. However, Mr. Weinstein stands firm on his recollection of his interactions with her."