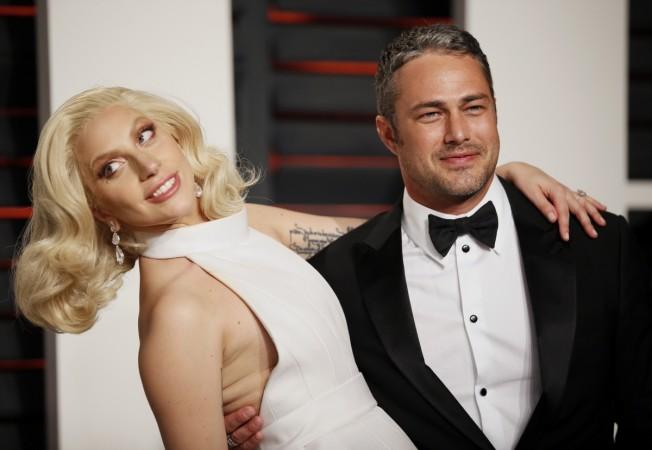 American actor and model Taylor Kinney is very happy about former girlfriend Lady Gaga's work in A Star Is Born. In the remake of the classic movie, she plays Ally, a rising singer-songwriter.
During an interview with Us Weekly, the 37-year-old actor gushed about Lady Gaga's acting and vocal skills. He said: "I couldn't be more proud."
"I know what went into it, it's been a long time coming ... It's been years ... to see what people go through to be in that, you can kind of let the masses make decisions. But I think I know in my heart it's gonna be great. And I know that she gave her all," he added.
Adding on, the Chicago Fire star also praised Bradley Cooper. He shared: "I met Bradley and I know that she was in good hands. I know it's his directorial debut and I wish all of them the best. I hope it really does really well."
The Bad Romance singer and Kinney started dating after they met on the sets of her 2011 music video You and I. He had popped the question to the singer on Valentine's Day 2015.
However, they split in 2016. Lady Gaga had confirmed their break up on her Instagram account. She wrote: "Taylor and I have always believed we are soulmates. Just like all couples we have ups and downs, and we have been taking a break. We are both ambitious artists, hoping to work through long-distance and complicated schedules to continue the simple love we have always shared. Please root us on. We're just like everybody else and we really love each other."
Meanwhile, while talking to The Mirror, Lady Gaga revealed that she could relate a lot to her character in A Star Is Born. She shared: "I spoke a lot to Bradley [Cooper] about my life and they integrated part of my life into the movie but in a very special way. I am forever grateful to him for that...it put me in the right place I needed to be. When my character talks about how ugly she feels – that was real. I'm so insecure."