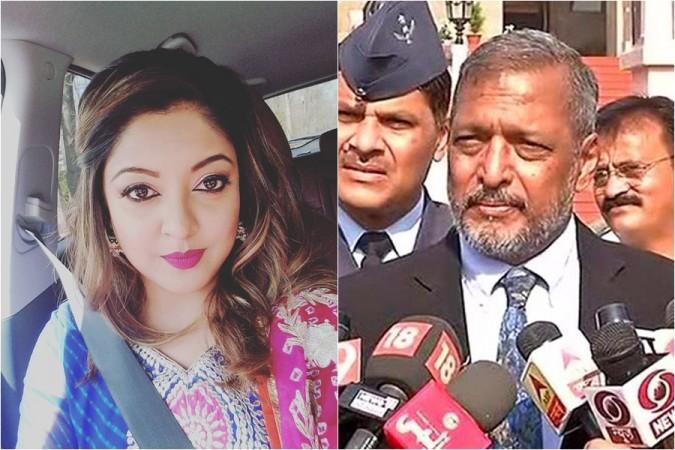 Nana Patekar had addressed the media on October 8 to discuss the sexual harassment allegations levelled against him by Tanushree Dutta. While Nana was expected to share his version of the alleged sexual misconduct story, the actor refused to speak during the press meet in Mumbai.
Nana walked away from the press conference by saying, "My lawyers have asked me not to speak to the media about the incident and that's why I was not speaking to you at all for the past few days. And I stand by my statement which I gave to the media ten years ago."
The incident dates back to 2008 when the actress claimed that the Bollywood veteran had tried to touch her inappropriately while shooting for a song sequence.
After being accused of indecent behaviour by Tanushree, Nana, in a press conference in 2008, had denied any wrongdoing and expressed his shock about the unexpected allegations.
"Tanushree is my daughter's age and I have no clues about what made her say such things about me. I have been a part of this film industry since the last 35 years and haven't had anyone saying such things about me ever," Nana had said,
"I was not interested in holding this press conference but was asked to do so by my producer and director as they wanted me to clarify things in the first place to avoid further confusions and to uphold my integrity," he added.
After ten years, Tanushree has once again recalled the incident in her recent interview.
While both the parties have filed FIR against each other, we will wait and watch how things unfold in the days to come.