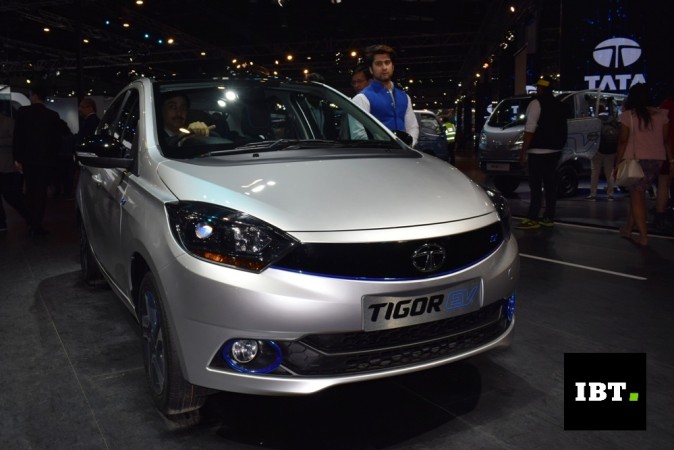 Tata Motors had showcased the electric models of its popular compact sedan, the Tigor and the hatchback the Tiago, at the Auto Expo 2018 in February in Greater Noida. While the launch of the Tiago electric is expected sometime in 2019, launch of the Tigor EV is still unknown.
But there is a leaked certification document of the new Tigor electric that has now hit the web, giving a closer look at the electric variant of the compact sedan. According to a report of IndianAutosBlog, the Tigor if launched could be offered in XE, XM and XT grades. These trims may come either as an addition to the XZ variant of the model or replacing it. The Tigor electric that was showcased at the Auto Expo was based on the XZ model.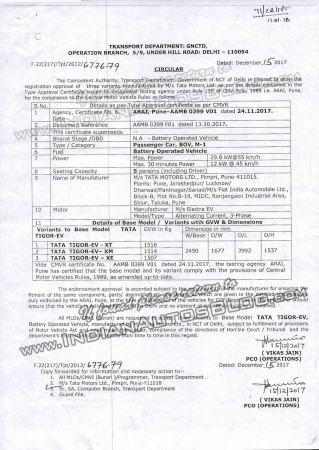 Although the Tigor electric is in production at Tata's Sanand plant in Gujarat to fulfill the order from the Energy Efficiency Services Ltd (EESL), an entity under the Ministry of Power. Tata had earlier hinted that the Tigor EV could be launched commercially if there is demand.
Tata Tigor electric is expected to get a three-phase AC induction motor that provides a maximum of 30 kW at 4,500rpm. It may have a range of 130km with a battery capacity of 216 Ah and a voltage of 72V. While the Tigor electric will largely remain identical to its regular version in terms of styling and features, the model is likely to get blue decals on the body running on the grille, fog lamps, and alloy wheels to differentiate it from the other.
The electric version of the compact sedan is expected to have a top speed of 90kmph and 80 percent of the battery can be charged in 6 hours while the fast-charging option will do the same in just 1 hour and 30 minutes.
If Tata decides to launch the Tigor, the pricing will be the most important aspect to be watched out for. The expectations now hover around Rs 10 lakh.