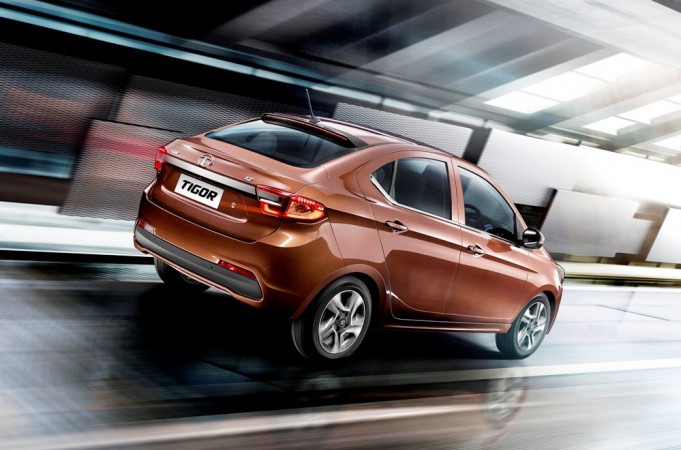 Tata Motors, which is readying the electric version of its compact sedan Tigor to supply to Energy Efficiency Services Limited (EESL), a venture set up by the Ministry of Power, may also roll out the model for the private buyers if there is a demand.
Tata procured the tender for the electric vehicles by beating all the other bidders including Mahindra and Nissan and expects to fulfil the order in two phases. The first batch of 500 EVs is expected to be delivered in November 2017 and another 9,500 electric vehicles in the second phase. The tender from Energy Efficiency Services Limited is said to be the world's largest single electric vehicle procurement. Tata Motors quoted the lowest price of Rs 10.16 lakh exclusive of GST in its competitive bidding.
Tata will make the electric version of its compact sedan —Tigor — at the company's Sanand plant. The Sanand plant of Tata, which has an annual capacity of making 2.5 lakh units, currently rolls out the hatchback Tiago, entry-level Nano and Tigor.
Tata, which will have the Tigor in its electric car supply, is also believed to be testing the new Nano electric in India. The latest is that the small car with an electric motor at the heart will be unveiled by Prime Minister Narendra Modi in New Delhi on November 28.
Also read: India's ambitious EV push: Are we ready? Challenges and roadblocks galore
The Nano electric is rumoured to be for the fleet market before being extended to the passenger car segment. The Nano electric is expected to have a range of close to 150km and a top speed of 135kmph. The Nano is also expected to get the same motor as the upcoming Tigor electric version.
Tata's wholly-owned UK-based subsidiary — Tata Motors European Technical Centre (TMETC), had recently showcased Tiago EV concept.
Source: MoneyControl