Amid the news about the electric version of Tata Tigor which is ready for delivery to Energy Efficiency Services (EESL), Tata Motors is reportedly planning to unveil the electric version of Nano soon.
The small car with an electric heart will be unveiled by Prime Minister Narendra Modi in New Delhi on November 28, according to MotorOctane. Reports also claim that the event will see online cab aggregator Ola taking delivery of 400 units of Nano electric models, whicj will be used for service in Delhi-NCR. Tata Motors or PM's office has not responded to the report so far.
A report in Autocar had previously said that the Nano electric will be targeted at the fleet market before being extended to the passenger car segment. The new reports justify this claims. The Nano electric is expected to have a range of close to 150kms and a top speed of 135kmph. The EV heart of the Nano will be the same that will power the upcoming Tigor electric version. The batteries will be located under the seat as well.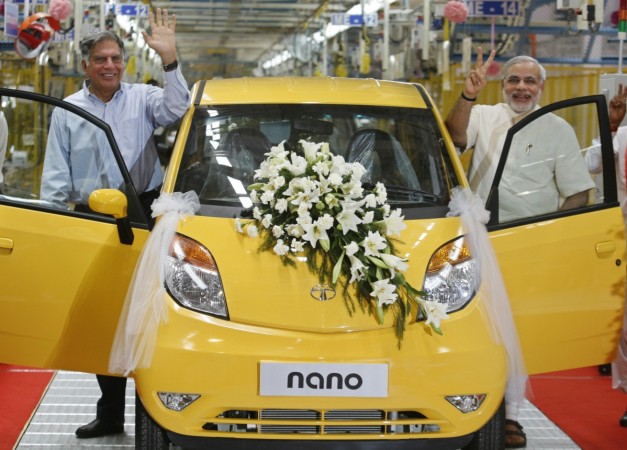 In September, test mules of Nano were spotted testing at Coimbatore. The '4BNEV-A08' window sticker gave credence to the guess that it's indeed an electric variant. In addition, the mules of the Nano have been previously on test in the same region.
Tata Nano EV is not an entirely new project. Tata Motors had showcased Nano EV using super polymer lithium-ion batteries at the 80th Geneva Motor Show in 2010. The model was supposed to have a range of up to 160km in the production version and expected acceleration of 0-60kmph in less than 10 seconds.
With the central government extensively promoting EVs with the tax cut and special subsidies, Nano's second lease as world's most affordable EV cannot be written off.
Source: MotorOctane