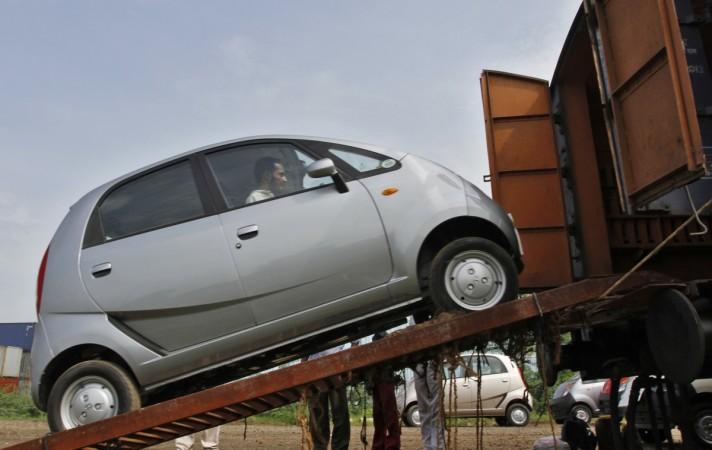 For Tata Motors, the Nano is not just another model in its domestic line-up. It is a pet product and the company will hold it close to the heart as long as its fortunes continue to remain. If in the last year, the proposed phasing out of Nano was making the headlines, the script seems to have changed in the recent months. Just about everyone, Tata included, remain upbeat about the revival of the Nano, a much-hyped mini-car of India.
While plans for Nano's revival have still not been made public, Tata Motors' top officials have hinted on numerous occasions that the company is mulling to give its pet product a new lease of life. Taking a cue from these developments, reports suggest that the model in question could by all probability be an electric version of Nano electric. Autocar India takes the discussion further by indicating that the proposed electric version of Nano could be launched in the country later this year.
Tata Nano with an electric powertrain under the hood could initially be targeted at the fleet market before being extended to the passenger car segment. Nano electric if launched will take on the likes of Mahindra e2o Plus, which is one of the two electric cars currently available in the country.
Tata Nano EV will not be an entirely new project. Tata Motors showcased Nano EV using super polymer lithium-ion batteries at the 80th Geneva Motor Show in 2010. The model was supposed to have a range of up to 160km in the production version and expected acceleration of 0-60 kmph in less than 10 seconds.
Tata currently does not have any electric vehicle in its portfolio. However, its wholly owned UK-based subsidiary — Tata Motors European Technical Centre (TMETC) recently showcased Tiago EV concept. It was also reported recently that Tata will make the electric version of its compact sedan —Tigor — at the company's Sanand plant. The Sanand plant of Tata, which has an annual capacity of producing 2.5 lakh units, currently rolls out the hatchback Tiago, entry-level Nano and Tigor.