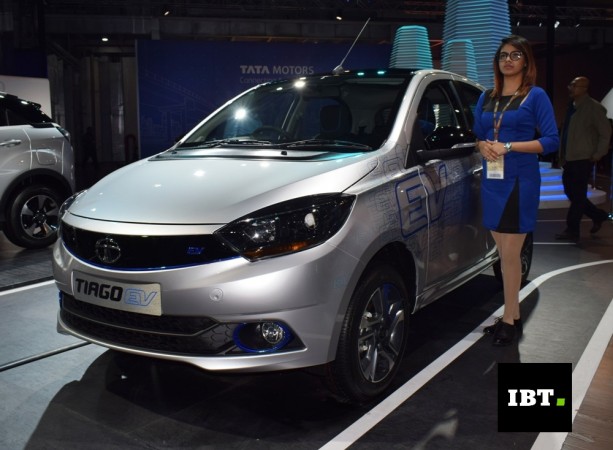 Tata Motors unveiled electric versions of the Tiago hatchback and the Tigor compact sedan at the ongoing Auto Expo 2018 in Greater Noida. The company reportedly has no plan to wait for the market launch of the cars, which have been christened the Tiago EV and the Tigor EV.
Tata Motors CEO and Managing Director Guenter Butschek himself has revealed the launch plan of Tiago EV and Tigor EV, reports Cartoq.
"We have successfully developed the electric versions of the Tiago and the Tigor and both will be on sale in some months," the website quoted Butschek as saying.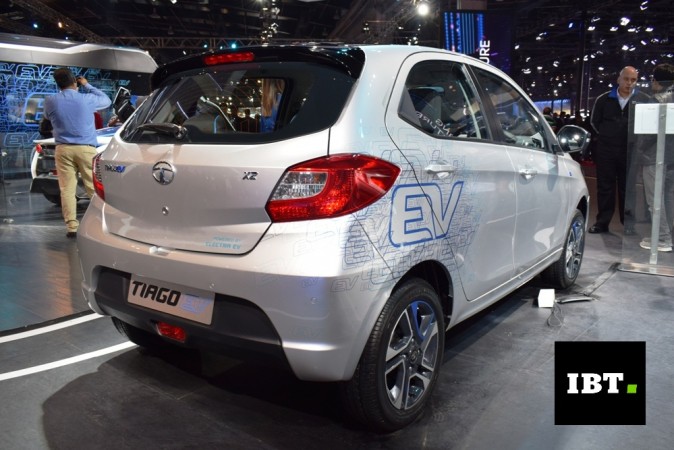 Both the Tiago EV and the Tigor EV are powered by a three-phase AC induction motor that provides a maximum of 30 kW at 4,500rpm and a wide, flat torque curve from very low rpm.
The power figure equates around 40hp and that means the Tiago and Tigor electric versions will not be as powerful as their forced-induction counterparts in the current state of tune. The electric heart will be mated to single-speed automatic transmission.
Tata Motors claims the Tigor EV and Tiago EV's battery capacity and voltage are 216 Ah and 72V, respectively. Both cars will come with a 130km range and 80 percent of the battery can be charged in 6 hours while the fast-charging option will do the same in just 1 hour and 30 minutes.
Tata Motors also claims a top speed of 90kmph to the Tiago and Tigor electric versions.
In terms of design, the Tiago EV and the Tigor EV are almost identical to fossil fuel-powered versions on the outside. Blue decals on the sides and the EV badging on the grille cannot go unnoticed in the electric Tiago and Tigor. In addition, blue touches can be seen in the fog lamp bezels and alloy wheels.
Both Tata Tiago EV and Tata Tigor EV are expected to be priced around Rs 8-10 lakh.