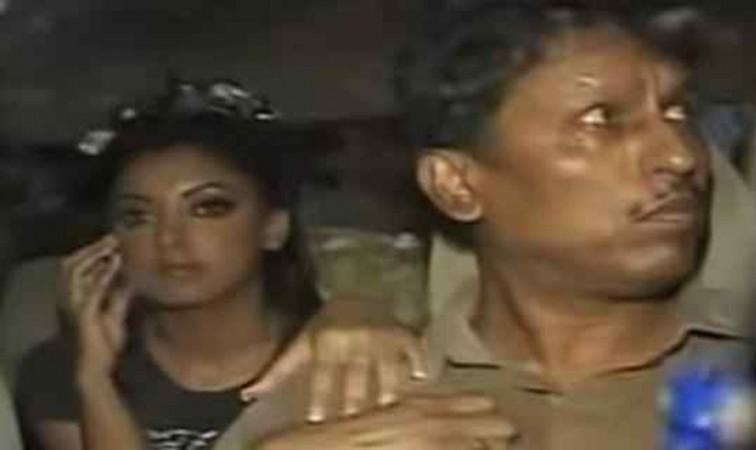 Tanushree Dutta's father Tapan Dutta has finally broken his silence over the horrific incident that took place on the sets of Horn Ok Please in 2008.
"Nana Patekar would have been behind the bars had the police taken action against the accused without having any biases," Tapan was quoted as saying by Prabhat Khabar.
Tanushree has alleged that she was harassed by Nana while shooting for a special dance number in the 2008 movie. She also accused dance choreographer Ganesh Acharya of teaming up against her. She also held producer Sami Siddiqui and director Rakesh Sarang responsible for the alleged misconduct.
The actress also alleged that she was attacked by members of Raj Thackeray-led Maharashtra Navnirman Sena after she left the set. A video of goons vandalising Tanushree's car while she was still sitting inside along with her father and driver has surfaced online.
Post the incident, Tanushree said that she had filed a police complaint but no action was taken against Nana Patekar at that time. And Tapan Dutta has reiterated his daughter's words yet again.
"At the time of the incident, he (Nana Patekar) was an active member of Maharashtra's MNS party, due to which the police worked to save the people of Jharkhand instead of helping them. We still don't know about the status of the FIR filed by Tanushree," Tapan Dutta told the Hindi daily.
Meanwhile, Nana Patekar has sent a legal notice to Tanushree seeking an apology for her defamatory statements.
Earlier, Tanushree had alleged that she and her family were attacked after she refused to perform the intimate step.
"He was being aggressive and was pushing me around. I complained about him, but it was not heard. They (film crew) were forcing me to do an intimate step. My contract stated that it was a solo dance sequence, and it was not supposed to be a duet. It was a way to manipulate me. This was the whole harassment situation going on," Dutta had told ANI.
"When I tried to escape it, they called the media to do a mob lynching attack on us. My mother and father were inside the car. That was horrific. They made sure that we didn't escape the studio as they locked the gates. Ganesh Acharya was the one who pressurised me to perform an intimate step. Everybody was involved including Amit Siddiqui and Rakesh Sarangi. All of them are good friends," Dutta further claimed.
She asserted that before she and her family could reach out to the police to file a case, the film crew had already filed a counter FIR.
"The cops came and got us out. We went to the police station, but before that, they went and filed a counter FIR. My father, my spot boy and my hairdresser, who were helping me, went through harassment over the next couple of years," the 34-year-old actor alleged.
Reacting to choreographer Ganesh Acharya's statement on Patekar's non-involvement in the issue, Dutta claimed, "He's a bloody liar and a two-faced person. He's going to say all that. And 10 years ago, he was one of those people who were equally complicit in the harassment. He won't admit it."