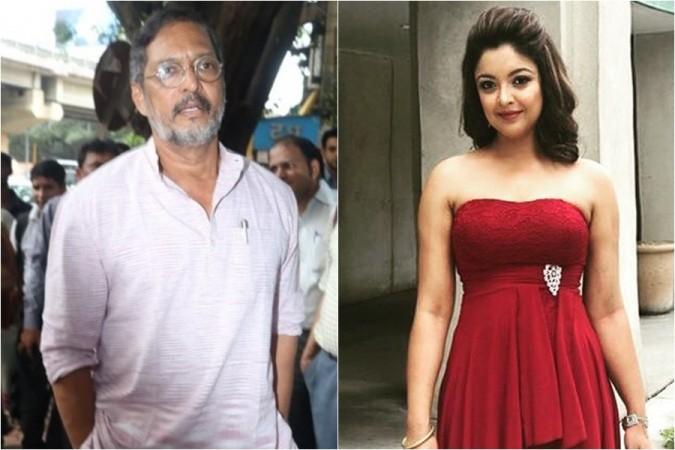 Nana Patekar, who has been accused by Tanushree Dutta of sexually harassing her on the sets of Horn Ok Please in 2008, has promised to address the controversy and share his version of the story.
"I am shooting in Jaisalmer and as soon as I am back in Mumbai on the 7th or 8th of October, I will hold a press conference in Mumbai, where you can ask me anything you want. I want to look into the camera and answer every question. You can ask me whatever you want to know about this. I have no reason to hide," Nana told Bombay Times.
Tanushree has alleged that she was harassed by Nana while shooting for a special dance number in the 2008 movie. She also accused dance choreographer Ganesh Acharya of teaming up against her. She has also held producer Sami Siddiqui and director Rakesh Sarang responsible for the alleged wrongdoing.
She further alleged that she and her family were attacked after she refused to perform the intimate step.
While Nana had denied his role in sexual misconduct with Tanushree in 2008 and a couple of days ago, the veteran actor feels that it is not right for people to jump to conclusion before even listening to his side of the story.
"It's all about what do you want to believe. Do you really think ki me itka ghanerda manoos aahe? (Do you think I am so disgusting?) Do people not know me at all? I don't need others to validate my good conduct. I can barely dance and it's not even something I like doing. Why would I ask someone to introduce some lewd step? There are 500 people on set! These are some serious allegations. In a situation like this, I can either deny them and say that it's a lie or take her to court for maligning me. What else I can do? But I will speak in detail once I am back and I hope people don't jump to conclusions before that. That is not right," Nana concluded.
Meanwhile, Nana Patekar's lawyer has said that they are in process of sending legal notice to Tanushree Dutta as she has made false allegations.
"We will send the notice later today (September 28) which will be basically a notice seeking apology for her statements," Nana Patekar's lawyer Rajendra Shikodkar told ANI.