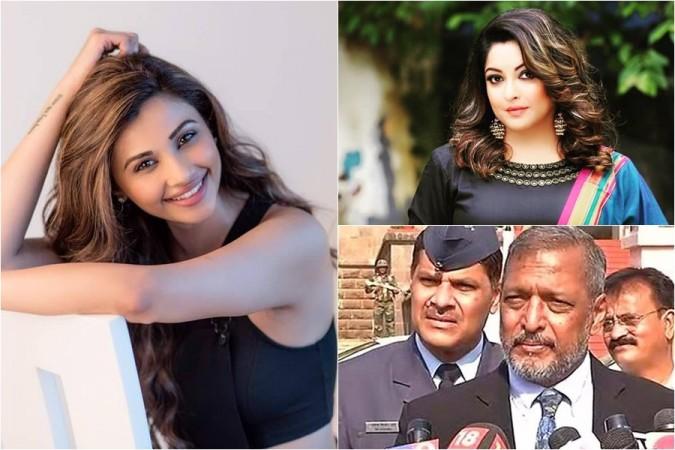 Hate Story 3 actress Daisy Shah was an eyewitness to Tanushree Dutta's account of what happened with Nana Patekar on the sets of Horn Ok Please in 2008. She was the assistant of choreographer Ganesh Acharya at that time but never spoke about anything until now.
After a decade, the dancer-turned-actress has now come out in support of the former beauty queen in her fight.
"I totally support Tanushree Dutta. There must be a lava inside her that must have burst and why not," Daisy Shah was quoted as saying by Bollywood Hungama.
She further added, "Tanushree must have been touched in a wrong way or...Nobody will want to talk about all these things. I mean it's not a good thing. Why would anybody want to talk about sexual harassment that person has gone through and that too after a decade. After this step that Tanushree Dutta has taken, there might be more women who want to talk about this and this will give them courage."
Daisy was being targetted for keeping mum about the incident that happened between Tanushree and Nana Patekar. She used to go to Tanushree and instruct her about the dance choreography on behalf of Ganesh Acharya. But Tanushree doesn't hold Daisy accountable for not speaking out despite being an eyewitness to the 2008 episode.
"She was an assistant to Ganesh Acharya and she was nice to me. And I don't think she was in a position to do much because remember she was working under Acharya and the latter was the boss over there. And Acharya was employed in the film because I had recommended his name. It is different thing that he decided to backstab me. When all this was happening, he decided to side with Nana Patekar and trash my image in front of the media. So I would probably not hold Daisy accountable for anything because over there she was only an assistant. I would not unnecessarily drag people's name who I personally not had issues with," Tanushree told Zoom.
Watch eyewitness Daisy Shah's account of what happened between Tanushree Dutta and Nana Patekar:
Another eyewitness Rakhi Sawant, who replaced Tanushree in the song Nathni Utaro, has extended her support to Nana Patekar, choreographer Ganesh Acharya, producer Sami Siddiqui and director Rakesh Sarang. She has counter-accused Tanushree Dutta of passing out in her vanity van after taking drugs and called her a big liar.
Tanushree alleged that she was harassed by Nana while shooting for a special dance number in the 2008 movie. She also accused dance choreographer Ganesh Acharya of teaming up against her. She also held producer Sami Siddiqui and director Rakesh Sarang responsible for the alleged misconduct.
Tanushree said that being replaced by Rakhi Sawant was the biggest insult for her. And now Rakhi Sawant has thrashed Tanushree with her razor-sharp words while recalling the same incident.