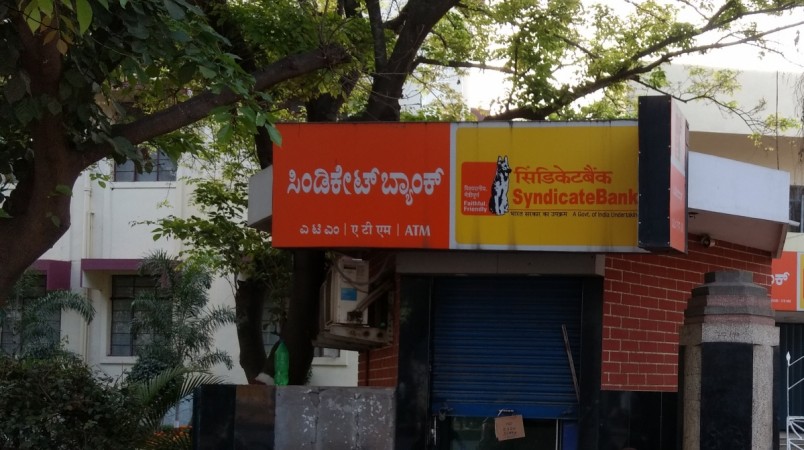 Public-sector lender Syndicate Bank's non-performing assets (NPA) in the agricultural loans segment rose fourfold in the past five financial years, a report says.
The bank, which is a likely candidate for merger and consolidation with some other public sector lenders, accumulated NPAs to the tune of Rs 10,253 crore until March 31, 2018, a reply to a query under the right for information law.
The bank accumulated a major portion of the NPAs in the last three fiscals, with bad loans soaring to Rs 3,851 crore in 2017-2018 alone, according to the details an activist obtained under the Right to Information (RTI) Act, 2005.
Noida-based engineer and RTI activist Amit Gupta obtained information on the total amount of farm loans given until 2018 and the number of loans declared NPAs until last year.
The bank's agricultural NPA was Rs 962 crore in 2013-14, Rs 1,658 crore in 2014-15, Rs 1,536 crore in 2015-16, Rs 2,246 crore in 2016-17 and Rs 3,851 crore in 2017-18, according to the reply.
"The agricultural NPAs of the bank show an almost four-fold rise in the last five years which suggests that NPAs are not restricted only to the business sector," Gupta told a wire service.
The RTI activist said he was awaiting replies to similar queries he had made to other banks and from the Reserve Bank of India and the National Bank for Agriculture and Rural Development (Nabard).
Economists say that with NPAs at about 11 per cent of total bank loans in the country, the country is nearing a banking crisis.
RBI data show public sector banks as a group sit on gross NPAs of 11.7 per cent of total bank loans. If NPAs of the State Bank of India and its associate banks were added, the gross NPAs would add up to 12 per cent.
Finance Minister Arun Jaitley in Prime Minister Narendra Modi's government has been pushing for mergers of smaller public sector banks that have been plagued by NPAs. The government is in favour of fewer but stronger banks.
In July 2018, the government had completed the merger of all associate banks into the State Bank of India. In September last year announced the merger of Bank of Baroda, Vijaya Bank and Dena Bank. There are reports that next could be Syndicate Bank, Bank of India and Punjab National Bank.