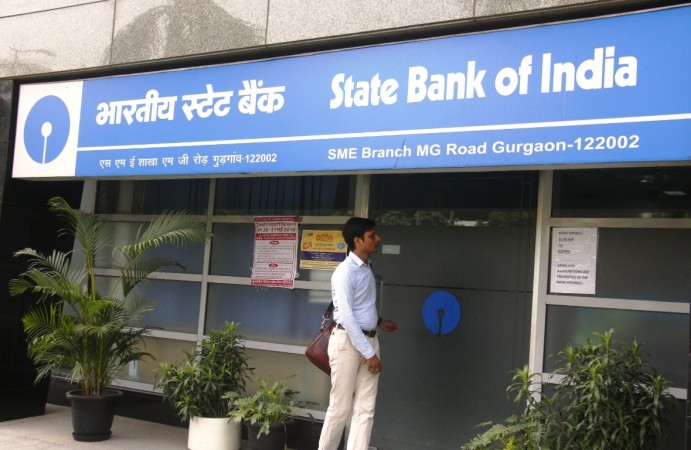 The central government's proposed Rs 28,000 crore infusion in seven public sector banks (PSB) will reportedly help ease the economy's liquidity. However, the cash infusion is unlikely to help the banks likely to be hit by the massive loan waivers that some state governments have announced.
The newly elected Congress party governments in Rajasthan, Madhya Pradesh, and Chattisgarh have announced sweeping agricultural loan waiver programmes triggering concerns it could disrupt the lending cycles.
While the state governments that announce agricultural loan waiver schemes eventually reimburse the banks, the delay could disrupt the banking cycles, experts say.
The books of these banks are already under strain because of massive provisioning for bad loans, and the new capital infusion will only help them breathe more easily.
The Reserve Bank of India's norms of prompt corrective action has been putting pressure on these banks to make adequate provisioning for suspect loans.
The Arun Jaitley-led Finance Ministry has been pressuring the RBI to take a number of steps to ease the liquidity that has squeezed the economy and reduced growth numbers when the government of Prime Minister Narendra Modi is entering an election year.
Among the lenders likely to benefit are the Central Bank of India, United Bank of India, UCO Bank, Bank of India, Bank of Maharashtra Oriental Bank of Commerce and the Syndicate Bank, according to a report in the Economic Times.
According to the report, Bank of India may receive the highest recapitalization amount of Rs 10,086 crore, followed by Central Bank of India (Rs 1,678 crore). The United Bank of India will benefit to the tune of Rs 2,159 and OBC Rs 5,500 crore.
The Bank of Maharashtra's share is expected to be Rs 4,498 crore and UCO bank's Rs 3,056 crore, the reports says, adding the Syndicate Bank will be recapitalised with Rs 1,638 crore.
Reports in early December quoted Finance Minister Arun Jaitley as saying that the government the total capital infusion for the financial year 2018-19 would be Rs 1.06 lakh crore with Rs 41,000 to be made available soon, according to a report in the Business Standard.
The first three months of next quarter is likely to see massive fund flows to banks as the government hopes to reignite job growth ahead of the elections likely by the middle of the year.
The current budget provided an estimated Rs 65,000 crore which has fallen short of the requirement as banks have faced a sharp jump in non-performing assets, sources said. So, the Finance Ministry sought Parliament's approval through secondary supplementary demands for additional funds for banks' recapitalisation.
Jaitley then said the process of recognising NPA that began in 2015 had made considerable headway.