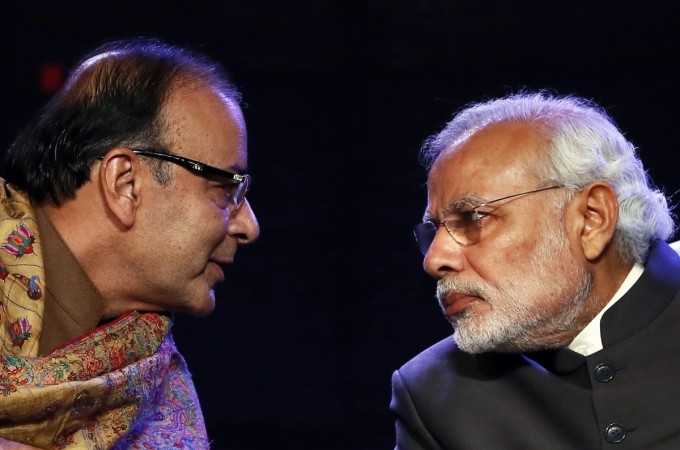 Union Finance Minister Arun Jaitley has said that the stressed sectors of telecom, civil aviation, and real estate are affecting revenue collections.
The challenge in meeting the stiff target of Goods and Services Tax (GST) collection is mostly from the services sector, Jaitley has said in an interview with All India Radio. GST collection in the manufacturing sector is on course to meet the target, he said.
Jaitley said excessive competition suppressed tariffs in telecom and aviation sectors, affecting GST revenue, which has been headline reform rolled out by the Prime Minister Narendra Modi-led Bharatiya Janata Party government.
The real estate and auto sectors, on the other hand, have stagnated, affecting the revenue streams. Individual industries' stress also put policymakers into a fix as any large businesses going bankrupt could affect the banks. The minister said the stress in the telecom sector has a direct impact on the government's ability to raise funds by auctioning of spectrum.
Jaitley is happy with the income tax collections and he said it is robust. The Income Tax department collected Rs 6.75 lakh crore in direct taxes this year up to November, which is about half of the government's FY19 target of Rs 11.5 lakh crore. The April-November gross direct tax receipts marked a 15.7 per cent jump compared to the same period a year ago.
Jaitley skirted the issue of the ruling National Democratic Alliance (NDA) announcing a national farm debt waiver programme like the opposition Congress-led governments in Madhya Pradesh and Rajasthan. However, the minister said if a state government wanted to announce farm loan waiver, it could go ahead.
The minister added that the states announcing loan waivers should ensure that they reimburse the banks so that such programmes do not disrupt the credit cycle. If that does not happen, the lenders would not be able to lend in the next season, he added.
The minister asserted that the Reserve Bank of India was autonomous and independent of government control. The government only flagged the issue of liquidity and credit availability. The government of the day is accountable and should bring such issues to the central bank's notice, he said.
He was responding a question about the recent row involving the RBI governor and the Finance Ministry. The government had taken flak over the exit of Urjit Patel after reports of a standoff with the government on a number of issues. Patel's successor Shaktikantha Das's background as a bureaucrat has also come under general scrutiny.