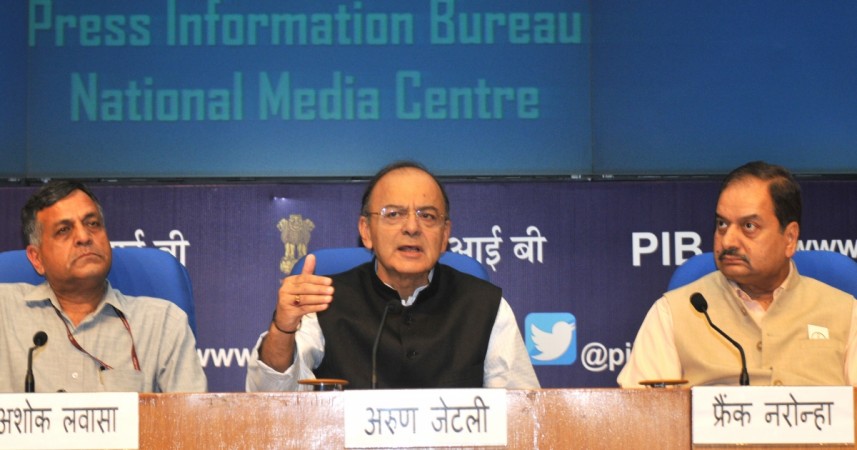 In a major relief to state governments, the Narendra Modi government is planning to create a backdrop facility for states to receive compensation for three additional years. It is to be noted that the constitution has mandated for compensation to the states for the first five years of the implementation of the Goods and Services Tax (GST).
The objective of this step is to ensure that states struggling to raise revenue after the implementation of the GST regime do not face a sudden fiscal shock when the five-year transition period concludes in 2022.
According to Mint, the backstop facility would compensate through an annual transfer of the centre's tax revenue to the states.
The 15th Finance Commission has been tasked to make a blueprint on the modalities of the compensation proceeds to the state governments. The recommendation of the Finance Commission will help the state government's fiscal balance till 2025 when the tenure of the 15th Finance Commission ends.
In an interview, Ramesh Chand, a part-time member of the Finance Commission and also a member of policy think tank NITI Aayog, told Mint that the GST trends in the upcoming year would be a key basis of finalizing the commission's formula for devolution of central government's tax revenues to states.
"We will see what kind of revenue deficit states will have after 2022 and how that can be met. It will be factored in the devolution formula. We are having regular presentations on GST. Also, when we visit states, they give us data, including that on GST revenue trends. This aspect will be factored into the commission's recommendations," he added.
Notably, the state governments which have been facing a shortfall in revenue ever since the 2017 indirect tax reform subsumed various taxes and cesses into GST are demanding a longer period of compensation to avoid any fiscal shock.