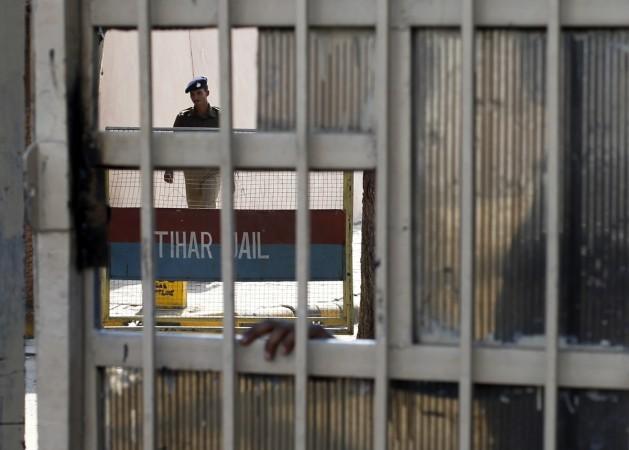 At least 58 inmates of the women's jail in Byculla were rushed to the hospital on Friday morning due to suspected food poisoning, officials said.
A majority of the women complained of severe abdominal pain, vomiting and dehydration and were rushed to the government-run Sir JJ Hospital in Mumbai. Their condition was now "stable", said Dr Wiqar Shaikh who is heading the team treating them.
The women's jail houses nearly 210 inmates. The cause of the suspected food poisoning is being investigated.
"This morning, several women prisoners complained of vomiting and dehydration and were examined by health officials. Later, they were referred to the hospital where they are now under observation. There were no complaints from male prisoners or jail staff," Inspector-General of Police (Prisons) Rajvardhan Sinha said.
Sinha said till mid-morning around 58 women inmates/undertrials were admitted to the hospital. There was no information if the jail's most high-profile undertrial - former media baron Indrani Mukerjea who is a co-accused in the Sheena Bora murder case - was among those affected.
A male prisoner had suffered from cholera three days ago and was treated, while all other prisoners were given prophylactics by health authorities, he said.
Meanwhile, security was beefed up at the hospital after the prison inmates were admitted for medical treatment.
In June, the Maneka Gandhi-lead Women and Child Development (WCD) Ministry published a report on incarcerated women in Indian prisons, with over 134 recommendations on improving their condition.
As per most recent data from the end of 2015, there are 4,19,623 inmates in jail in India, of which, 17,834 (about 4.3 percent) are women. Of these, 11,916 (66.8 percent) are undertrial prisoners. An analysis of prison statistics at five-year intervals reveals an increasing number of women prisoners - from 3.3 percent of all prisoners in 2000 to 4.3 percent in 2015.
A majority of female inmates are in the age group of 30-50 years (50.5 percent), followed by 18-30 years (31.3 percent). Of the 1,401 prisons in India, 18 are exclusive for women, housing 2,985 female prisoners. A majority of the female inmates are housed in women's enclosures of general prisons.