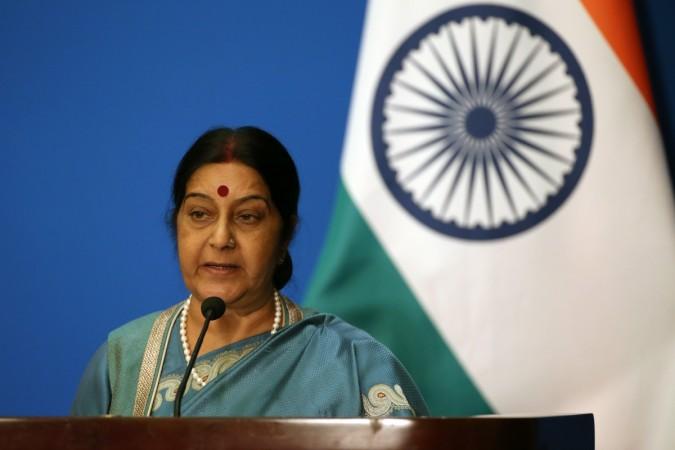 External Affairs Minister Sushma Swaraj on Thursday came to the rescue of an Indian woman by arranging help to get back the body of her son, after he suddenly collapsed and passed away at Kuala Lumpur International Airport in Malaysia.
The incident was brought to Swaraj's notice after a Twitter user named Ramesh took to social media to inform her about the helplessness of the woman.
@SushmaSwaraj @MEAIndia She is not only grieve for son, also don't how to get the help to bring her son's body to India.If u could help & support in scenario, will be great. please kindly help on this.She is in KLIA Airport International Terminal & reachable at +60164851965.(2/2)

—  Ramesh (@rameshkumar132) January 10, 2018
The foreign minister replied to the tweet and assured Ramesh that the Indian authorities would help her get back her son's mortal remains to India.
"She should not worry. Indian High Commission officials are reaching the Kuala Lumpur airport. The body will be flown to India at our expense. An official of the Indian High Commission will escort the grieving mother to India," Swaraj tweeted.
She also expressed her grief for the woman's loss.
Indian High Commission official is escorting the mother and mortal of remains of the deceased son from Malaysia to Chennai. My heartfelt condolences to the bereaved family. https://t.co/5FTCTzFYSe

— Sushma Swaraj (@SushmaSwaraj) January 11, 2018
Immediate help for Indians
This is not the first time that the EAM has reached out to distressed Indians.
A few days ago, she had helped a 17-year-old girl named Bhanupriya Haritwal of Jalalpur village in Rajasthan by getting her visa confirmed from the US Embassy so she can pursue higher education.
In early November, she had sought a report from the Indian High Commission in Kenya about an Indian boy named Bunty Shah, who was shot dead in Nairobi.
In another case, she had also asked the Indian High Commission of the US to submit a report on the attack on a Sikh schoolboy in Washington State.
Around one and half years back, Swaraj had directed the Indian Embassy in Washington to issue a visa to US-based Abhai Kaul so that he could attend his father's funeral in India and perform the last rites.
Swaraj aides to foreigners
In fact, Swaraj's aides are not just limited to Indians.
Earlier in July 2017, the Union home minister's office reached out to Pakistani bride Sadia Khan who had sought help Swaraj on July 4 after the Indian Embassy rejected her visa application twice thus putting her marriage, scheduled on August 1, 2017, at stake.
In June 2017, India had issued a medical visa to a two-and-a-half-month-old Pakistani baby, suffering from a heart disease after the child's father, took to Twitter to inform Swaraj about their agony. The child's father had been struggling for three months to obtain a visa for his son.
In another case, the foreign minister had also sought a report from the Uttar Pradesh government after a Swiss couple visiting the state was chased and brutally thrashed by locals near Agra.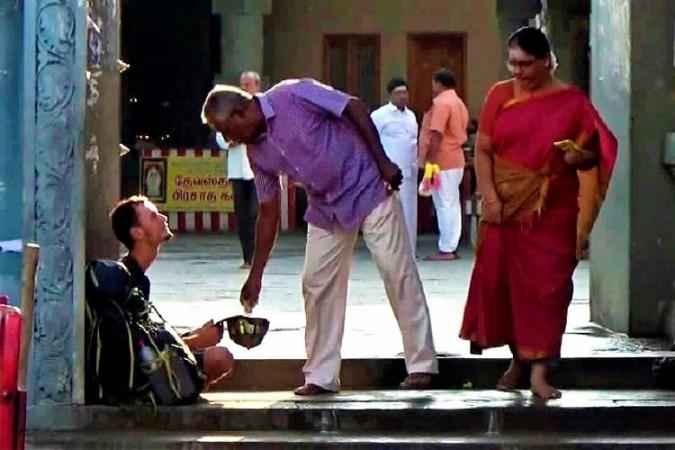 Swaraj had also helped out a Russian national after he was forced to beg for alms at the entrance of the Kumarakottam Sri Subramanya Swami temple in Tamil Nadu after his ATM PIN got locked.