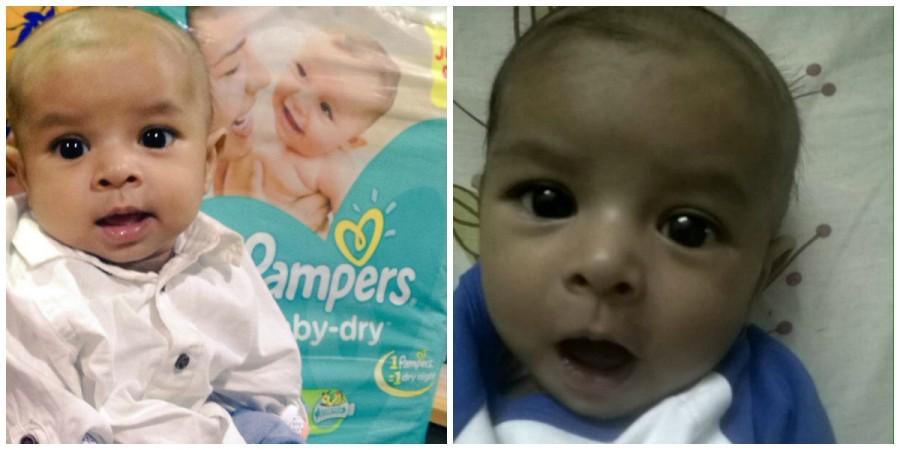 India has issued a medical visa to a two-and-a-half-month-old Pakistani baby, suffering from a heart disease after the child's father sought action of External Affairs Minister Sushma Swaraj. The issue came to light when he tweeted about the same.
Earlier this week, Ken Sid from Pakistan had reached out to Swaraj via a social media platform for a medical visa for his son, who has a heart complication that cannot be treated in Pakistan. For the past three months, the family had been trying for the visa.
"He is my son. He does not even know what is happening between India and Pakistan," Ken tweeted.
Sushma Swaraj responded when a large number of Indians urged her to consider his plea, saying: "No, This child will not suffer. Please contact Indian High Commission in Pakistan. We will give the medical visa."
The Indian High Commission has reportedly issued a four-month medical visa to the family so that the boy can undergo heart surgery in India.
The next plea in the queue for the External Affairs Minister was from a Pakistani lawyer, Mazhar Hussain, who tweeted saying- "@SushmaSwaraj dear Madam! I'm a lawyer from Pakistan, my father needs urgent visa for liver transplant in India. Plz help us."
This is how she responded-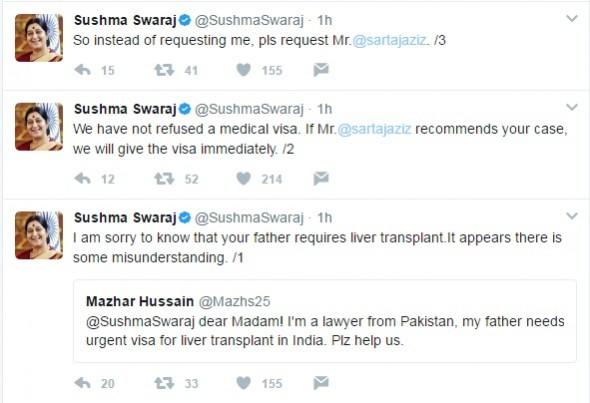 Indian hospitals like Apollo in Delhi say that they receive as many as 500 patients from Pakistan every month. The unwell needed a liver transplant, which cost between Rs 20 lakh to Rs 30 lakh.