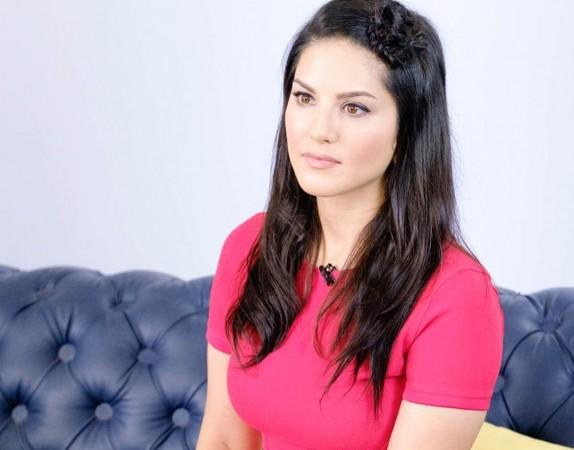 Sunny Leone recently had an unpleasant experience at Ahmedabad airport after she reportedly was about to get mobbed by people present as she did not get priority security check.
Sunny visited Ahmedabad for promotion of the second season of her biopic – Karenjit Kaur: The Untold Story of Sunny Leone. But the diva faced a troubled time at the airport while returning to Mumbai.
According to Mumbai Mirror, the actress faced a difficult situation as she did not receive priority security check, and she was surrounded by almost a hundred people. Some of them even went too close to her in an attempt to take selfies. Sunny apparently got highly pissed with the situation, which she expressed on Twitter saying, "Beyond disappointed in the Ahmedabad airport." "Well, there were many things, but I did expect the airport people to help and I guess that's my bad. Next time I don't think I'll fly though this airport without confirmation that the airport security will have compassion for those who need it. [sic]," she added.
Sunny reportedly asked the authorities to allow her bodyguards to jump the queue and be near her, which caused an argument between her and the airport staff. However, Sunny could make it safe as later one of her bodyguards was allowed to jump the queue.
"There were 50-100 people at the airport hounding and touching Sunny for selfies and photographs. Had she passed the security check alone, she would have been forced to be without a single bodyguard on the other side. Had anything gone wrong, who would have taken the responsibility?" one of the members from Sunny's team told the publication.

The diva's costume designer, Hitendra Kapopara said that they got late to reach the airport, and hence wanted the authorities to help them.
"We were late to reach the airport and there were chances of us missing the flight. There were so many people outside the airport. We expected airport authorities to help us, but they did not. We didn't receive support," he said adding that Sunny got very scared seeing the huge crowd around her.
However, the airport authorities have a slightly different story to tell. "Her team should have planned properly and ensured her bodyguards checked in beforehand. Jumping a long queue of passengers is not appropriate or allowed. Other passengers also objected to her request. Later, after her insistence, we allowed one of her bodyguards to get priority security check so that he could accompany her," an airport staff told the daily.
Airport director-in-charge, Rajeev Mehta also confirmed the incident to the publication and stated that Sunny is not among the VIPs listed by the Home Ministry, but the security officials would have acted immediately if something untoward had happened.