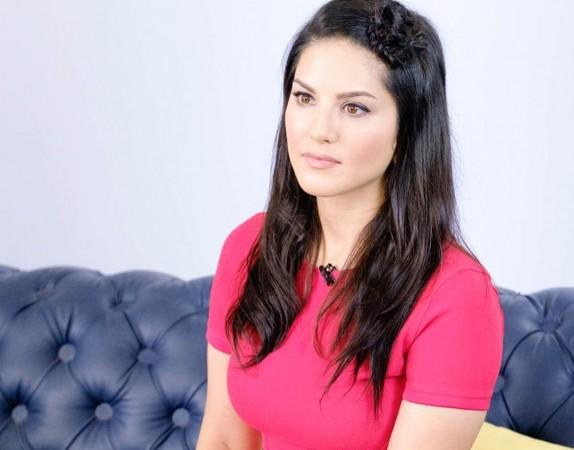 Sunny Leone has already commenced shooting for the second season of her much-awaited biopic series Karenjit Kaur: The Untold Story of Sunny Leone. Sunny's journey from starting her career in the adult film industry as a teenager to becoming the new age Laila of Bollywood has been inspiring.
But did you know what was Sunny Leone's reaction when she watched porn for the very first time?
In the first few episodes of her biopic, many of you must have come across a scene where an adolescent Sunny can be seen watching a porn film called Secret Temptation with her friends and how she starts crying and apologising to God thereafter.
Sunny has now candidly confessed that she felt extremely gross and weird after watching the video and never thought that she would actually end up entering into the field which she found utterly disgusting.
"As a child you don't know what you are gonna do in life. View as a child when you are eight, ten or maybe coming of age is completely different when you become an adult. So at that time it was gross and weird and never in a million years would I have thought that I would be entering a field where I was ten years before saying, 'Oh my God this is disgusting," Sunny Leone was quoted as saying by Bollywood Hungama.
She further said that although she found it weird initially, her perspective towards the adult film industry changed while growing up and she ultimately chose the path which she was interested in.
"People evolve with age and it is not easy to predict early on in life where they will land eventually," Sunny added.
In 2012, Sunny gave up her career as a porn star in 2012 and embarked on her new journey in Bollywood. There were a lot of people who questioned her identity when she entered the Hindi film industry. She was being constantly judged for what she was and not for what she was currently doing.
And even today, people find some ways to criticize her and try to dig up her past. However, despite all the hatred, Sunny didn't let negative things affect her mind and soul. She instead decided to focus on things that really mattered. It wouldn't be wrong to say that Sunny Leone aka Karenjit Kaur Vohra (real name) is the most humble person with a positive perspective in life.