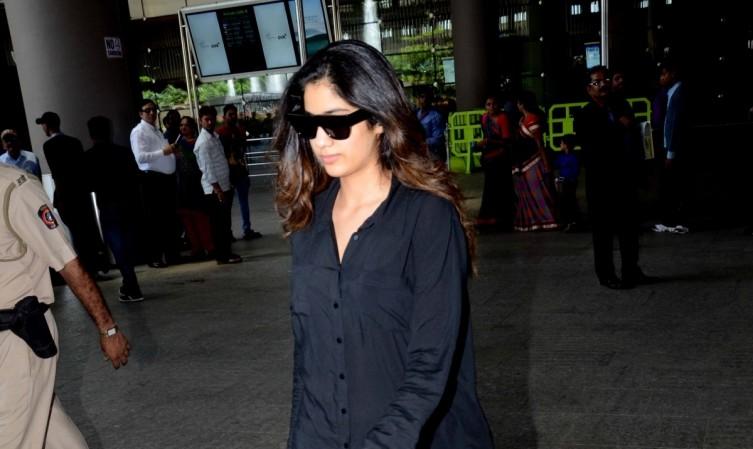 Janhvi Kapoor has become a popular figure ever since she began filming for her upcoming movie Dhadak. The audience cannot wait to see the late veteran actress Sridevi's daughter make her debut on the big screen.
Amid all the fanfare, the actress, however, recently saw a rather unpleasant side of popularity.
Janhvi was coming out of an eatery and was mobbed by a group of children. The fans surrounded the actress and screamed her name in excitement. She even stopped to greet a few of them. One of the kids from the crowd touched her inappropriately. A video clip clearly shows the actress trying to hide her discomfort behind a smile.
The Kapoor family is still trying to get over Sridevi's death.
Reports say that Arjun Kapoor and Anshula Kapoor are taking good care of Jahnvi and sister Khushi Kapoor. Arjun is very protective of his sisters as he has slammed the media and trolls on social media for using inappropriate language against his sisters.
Dhadak
Jahnvi is all set to make a debut in Bollywood with her upcoming film Dhadak with Beyond The Clouds actor Ishaan Khatter. The film is directed by Shashank Khaitan and is produced by Dharma Productions.
Talking about the film the director told Pinkvilla, "Dhadak is a title, a word and quite relatable. We are really excited about the film. I was always very excited to go to two new fresh faces and see how it works. Janhvi and Ishaan get a sense of innocence to the table and that's what we will capitalize on."
The film is set to release July 20, 2018.
See Janhvi's video here: