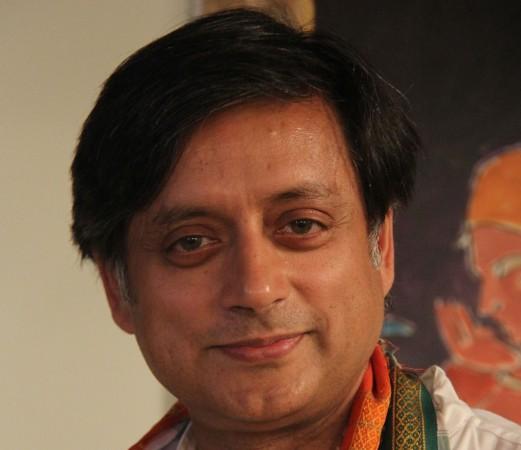 Congress MP Shashi Tharoor appeared in a Delhi court on Saturday after being the chief accused in the death of his wife Sunanda Pushkar and was granted bail.
Tharoor appeared before Additional Chief Metropolitan Magistrate Samar Vishal in pursuance of summons issued against him last month. The court has listed the matter for further hearing on July 26.
When Tharoor's counsel moved a plea seeking regular bail, the court said that there was no requirement for filing it as he was already granted anticipatory bail by a sessions court on Thursday.
On Thursday, the sessions court granted Tharoor, a Member of Parliament from Thiravanthanpuram, anticipatory bail with direction not to leave the country without permission, nor to tamper with evidence or try to influence the witnesses.
Earlier on May 24, the Delhi court, which was hearing the case, transferred the matter to the Additional Chief Metropolitan Magistrate (ACMM), Samar Vishal. The court had said, "Since he (Tharoor) is a sitting Member of Parliament, the matter is being sent to the special designated court for politicians, that is ACMM Samar Vishal.
On May 14, police charge-sheeted Tharoor under sections 306 and 498A of the Indian Penal Code, pertaining to abetment to suicide and cruelty to wife, which entails a jail term that could extend up to 10 years. The court took cognizance of the charge-sheet on June 5 and asked Tharoor to appear before the court in the case.
Pushkar, 51, died under mysterious circumstances in a hotel room in south Delhi on January 17, 2014, days after she alleged that Tharoor was having an affair with a Pakistani journalist.
Tharoor has denied all claims of being involved in the death, calling it 'preposterous'. Investigations into Sunanda Pushkar revealed that she was battling depression, and Tharoor did not return her calls or reply to her messages. Police first registered a case of suicide, attributing it to drug overdose but a post-mortem revealed injuries on her body forcing the police to change it to a case of murder.