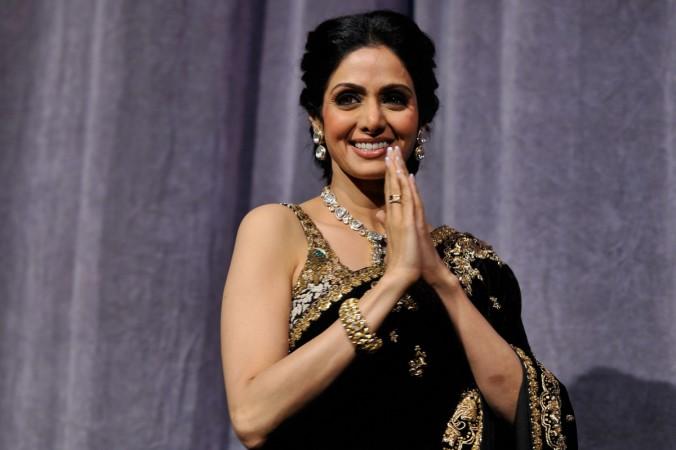 Bollywood actress Sridevi, who passed away in Dubai on February 24, received a special salute for her contribution in cinema at the 71st Cannes Film Festival. The event was Titan Reginald F Lewis Film Honours and a special footage was screened in honor of Sridevi.
The award was collected by Subhash Ghai at the ceremony on behalf of Sridevi's family. The audience at the event consisted of filmmakers from across the world.
The actress had worked in 300 films in several languages. Recently, she was also remembered at the Academy Awards and entitled with the Best Actress Award at the National Film Awards.
The news of her death in February had shocked all her fans and close friends in the film industry.
Talking about the global recognition and appreciation for Sridevi, Boney Kapoor told Hindustan Times, "I'm happy that people from the world over are recognizing her body of work and her contribution to cinema. Even though the overwhelming emptiness of losing her remains, it's comforting to know that she lives on through her work."
Boney Kapoor also appreciated and thanked everyone. He said, "Janhvi, Khushi and I are overwhelmed with the recognition and tributes and love of millions of her fans being showered on her. Her work and life have touched so many hearts across the world and she has been an inspiration to millions. She will live forever, thanks to her body of work."
Boney Kapoor is also planning to make a documentary as a tribute for his late wife and has registered a few titles. "Boneyji is serious about making a film on Srideviji and hence he has registered these titles. He is also keen to acquire other films that she has worked in and has registered the titles of those films too. Films like Chaalbaaz, Roop Ki Rani Choron Ka Raja, Jaanbaaz, Mr. India and even titles like Return of Mr. India have been registered by Boneyji recently," a source told Deccan Chronicle.
Sridevi's death in Dubai was termed as an accidental death. There were also speculations that she was murdered but the forensic reports confirmed that it was an accident.