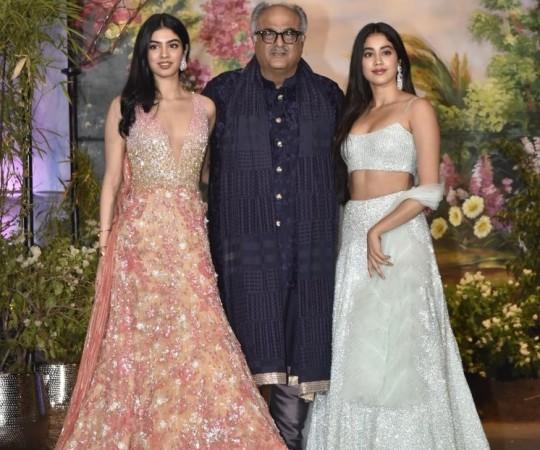 Veteran actor Sridevi passed away in Dubai on February 24, 2018. She was undoubtedly one of the most popular faces in Bollywood, celebrated not only in India but around the world. The late actor was honoured at the Academy Awards earlier this year. Her husband Boney Kapoor and daughters Janhvi Kapoor and Khushi Kapoor were present to receive the award for her.
Now, the actor will receive a special salute for her contribution in cinema with Titan Reginal F. Lewis Fil Honors at Cannes Film Festival 2018.
Speaking about the same, Boney Kapoor told Hindustan Times, "I'm happy that people from the world over are recognizing her body of work and her contribution to cinema. Even though the overwhelming emptiness of losing her remains, it's comforting to know that she lives on through her work."
Sridevi also received the Best Actress Award at the National Film Awards this year for her performance in Mom which, coincidentally, was also her 300th film.
Boney Kapoor is planning a documentary film on the life of his late wife Sridevi. Talking about the same Boney Kapor told Mid-Day, "I have registered three titles, but I cannot categorically reveal what they are. It's too premature to talk about it. There are plans to make a film, but I can't tell you whether it will be a biopic or documentary. I don't see the need to rush into anything. Whenever there is any further development, everyone will come to know about it."
There are plans to make a film, but I can't tell you whether it will be a biopic or documentary.
He has registered several titles like Sri, Sridevi, Sridevi Ma'am.
A source earlier revealed to Mid-Day, "Boney is working with a renowned writer on the script. Besides Sridevi's film journey, her personal life- including her marriage to Boney, their kids and how she took a sabbatical- will also form an integral part of the narrative. Boney sir wants the movie to roll by next year."