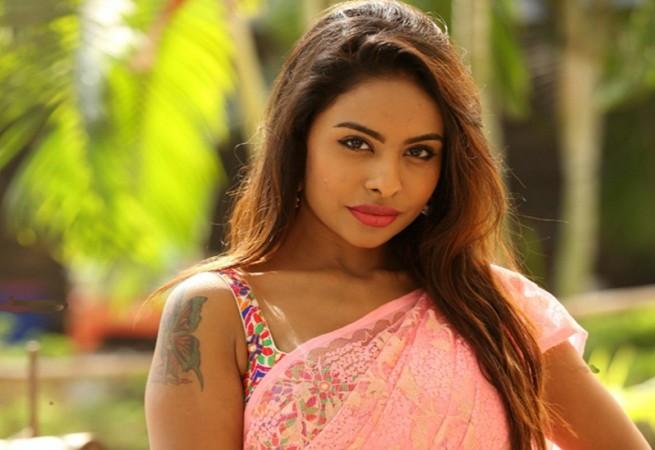 Actress Sri Reddy is apparently furious over transgender artiste Tamanna (Tamannaah) for leaking their phone chat in which she was warned against going to media.
Sri Reddy had started a protest against the Telugu film industry for ignoring local girls, but her fight is getting a new shocking twist with each passing day. The latest twist is that transgender artiste Tamanna, who was seen with her in the protest, allegedly leaked their conversation and in the audio, Sri Reddy has made some shocking revelations.
Sri Reddy told Tamanna that Ram Gopal Varma misguided her on how to get publicity and influenced her to abuse Pawan Kalyan in public. She claims that the filmmaker offered her Rs 5 crore. She also blamed the Yuvajana Shramika Rythu Congress Party (YSRCP) for ganging up with RGV and trying to trap her.
Sri Reddy alleged that the YSRCP hatched a conspiracy to divert her protest against the casting couch. She denied the rumors on social media that YSRCP funded her protest. She said that she has not taken any support from the party. She is also not interested to seek support from TDP.
Sri Reddy said, "I am very disheartened seeing our movement dissipating, but I will soon revive the fight. I will take this protest to Delhi." Meanwhile, she advised Tamanna, "Don't be in contact with anyone from YSRCP."
The leaked conversation between Sri Reddy and Tamanna has taken the internet by the storm. Some Telugu TV news channels invited the transgender artiste on their debate shows. But Sri Reddy is upset with Tamanna and took to Facebook to warn her.
Sri Reddy wrote, "Mahaa tv ki na vinnapam,Tamanna garu,I know her past 6,7 days only..hardly met her 2 times..I treated her like my dear sister, who ever loves me, I treat them like a queen..enough stop going to media tamanna garu you are not lifting my cals..we are concentrating on legal battle, who wanted to be in my group better stop doing comments on me in media..we r maintaining silence..better u maintain ur silence.."